JXD S7300 Gamepad 2, heading to market in the end of January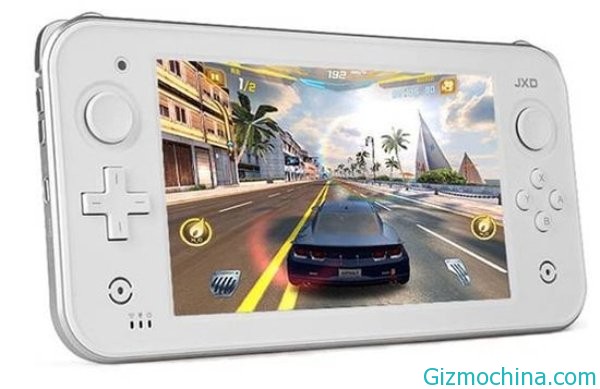 The greatness of the Android platform is now not only dominated by phones, tablets, or phablet. Because JXD recently as one of the game device maker based in Hong Kong has ready to released their new products, JXD S7300 Gamepad 2.

The JXD S7300 Gamepad 2 is an game console which running Android 4.1 Jelly Bean operating system, this is second version of JXD game console after the company built JXD S5100, thats why this device called as JXD Gamepad 2.
JXD Gamepad 2 S7300 is a handheld game console with 5 point capacitive touch screen which has 7-inch screen size that supports high-resolution capability of 1024 x 600 pixels. Powered by Amlogic 1.5GHz dual core processor, gamepad is also equipped with features such as the existence of Mali 400 GPU, 1GB of RAM, 8GB of internal memory and support for microSD storage expansion.
Regarding of availability, JXD S7300 Gamepad 2 will reportedly be marketed at the end of January 2013. Meanwhile, for those of you who can not wait to have it, it is said can be ordered at this time also with prices of $150 USD.