K-Touch Hornet Kiss and Hornet Touch released
The K-Touch phone CEO Rong Xiuli has been anounce through his microblogging abaout the new K-Touch smartphone the K-Touch Hornet Kiss and K-Touch Hornet Touch Android smartphone.
The new phone will be officially released in Beijing.Before these two new machines have been officially released, still belong to the Hornet series, the new smartphone K-Touch Hornet Kiss has 1234 yuan price or about $198.50 USD, while the big screen Hornet Touch has 2345 yuan price or about $377.22 USD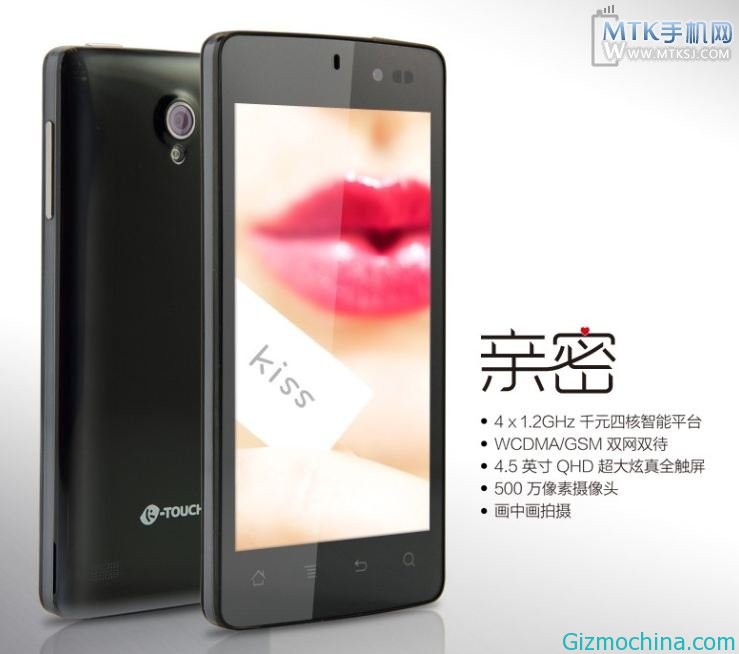 K-Touch Hornet Kiss
Positioning the days of the entry-level quad-core, the K-Touch Hornet KISS "intimate" is powered by Qualcomm MSM8225Q processor which running at 1.2GHz clock-speed, supports for WCDMA / GSM dual-network dual standby, equipped with 4.5-inch QHD resolution the OGS full fit screen, while the front-facing camera is 3 megapixel and the rear camera is 5 megapixel, running Android 4.1 system.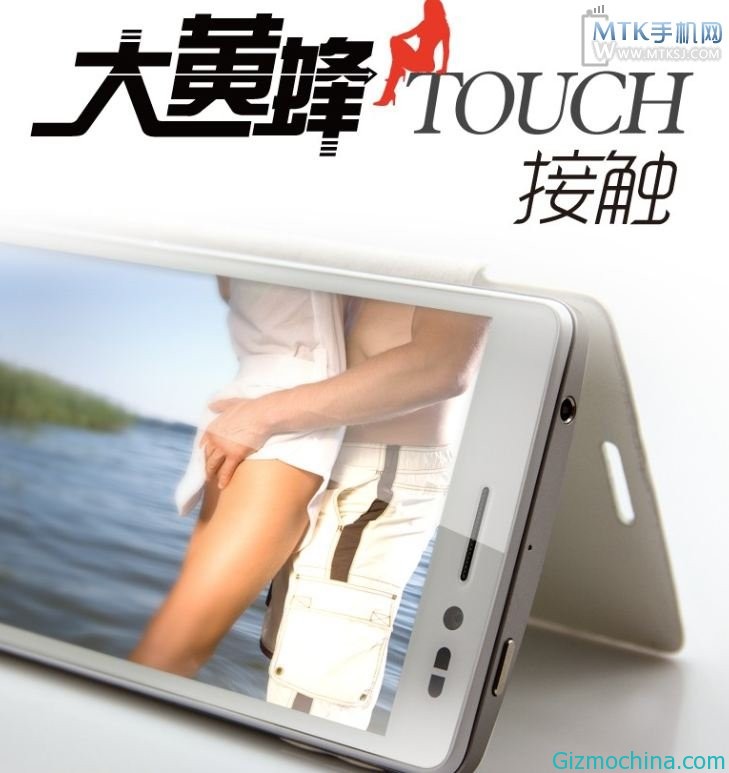 K-Touch Hornet Touch
Compared to the KISS model, the Hornet Touch hardware level has more powerfull,  equipped with a large 5.7-inch screen, the same the the OGS whole fitting process, HD-level resolution of 1280 x 720, which is the the day language's first screen size of 5.7 inch smartphone. The TOUCH model is powered by NVIDIA TEGRA3 quad-core, running at 1.5GHz main frequency, equipped with dual high-definition cameras,sports with front facing camera and 8 megapixel rear camera and sports with 16GB of internal storage and powered by 2800 mAh battery.
It is reported that these two days of phrase new machine will be listed in the near future and ready to compete with other quad-core smartpone in the domestic market.