Phablet device parade: 5 inch and 1080p display screen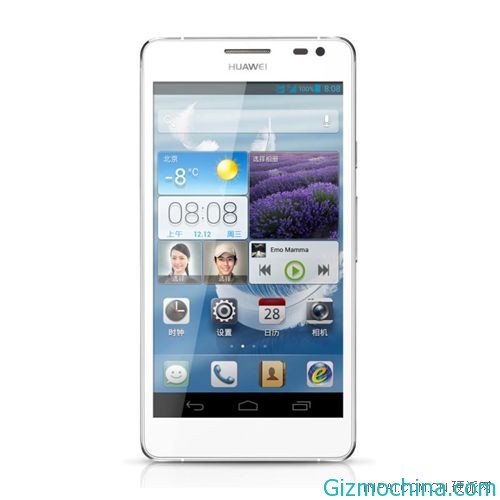 The phablet (phone+tablet) refers to the smartphone with big screen size range of 4.6 inches  to 5.5 inches, thats size is refer between phones and tablet device, most of the major manufacturers in the 2012 launch of the flagship phone belong Phablet.
The visual effects of the end of 2012, an HTC Droid DNA gave everyone to bring a new concept, the 5-inch 1080P, but it represents the current state-of-the-art screen manufacturing technology, go manifested other phone can not match, while the 5-inch 1080P phone all their flagship product, Phablet+ 5 inch 1080P screen + flagship of this model to people neglect is immune.

In the announced 5 inch 1080P models, OPPO Find 5 is a paramount concern and the reason is very simple, it is cheap, the price of less than $480 USD it from all the 5-inch 1080P stand out in the mobile phone, has become one of most popular models, but the other 5-inch a 1080P screen phone also each have their own characteristics, today we have to once a 5-inch 1080P phone big parade, First OPPO the Find 5.
OPPO Find 5
The new flagship phone OPPO Find 5, in the exterior design, follow the big screen candy bar design, configuration, Find 5 is the first mobile phone with 5 inches 441PPI 1080P (1920 × 1080 pixels) pole screen. Its equipped with a the Qualcomm APQ8064 quad-core ultra-high performance CPU, 2GB of RAM and 13 megapixel Ultra HD camera. The OPPO engineers according to the user's actual operating experience, specifically tailored for Android 4.1 system. The new machine has 798 Ullens Center for Contemporary Art in Beijing on December 12, 2012, the official release.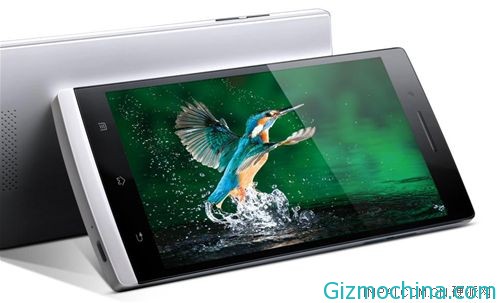 January 29th, OPPO Find 5 will be officially listed, this phone can be said to be the most suitable for the start of the 5-inch 1080P phone, after all, cheap is the last word, HTC Butterfly While early on the market, but more than $600 USD is too expensive, while the Huawei Ascend D2 though it has begun to pre-order, but the price of $641 USD still does not seem affordable the OPPO Find 5 being the case why not wait a few days for $483 USD, but more affordable than they are.
HTC Butterfly
HTC Butterfly is the biggest bright spot, this phone is equipped with a 5.0-inch ultra-narrow border 1080p screen, powered by a 1.5GHz Qualcomm Snapdragon S4 APQ8064 quad-core processor, sports with 2GB of RAM and 8 megapixel main camera, running Android 4.1 system .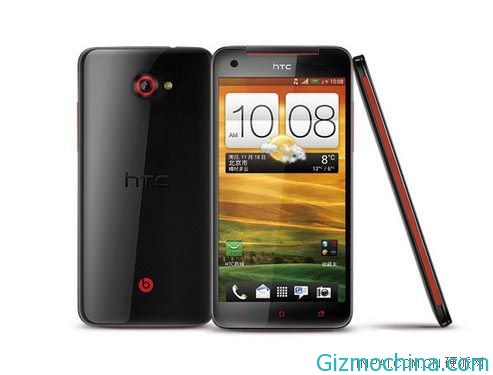 HTC Butterfly packs with Super LCD screen can bring more vibrant colors and a wide viewing angle, and covered by Corning Gorilla Glass 2. Except, of course, to a pretty good screen in terms of performance, this product is also very strong, equipped with 1.5GHz quad-core Qualcomm Snapdragon S4 Pro processor, Adreno 320 graphics processor and 2GB of RAM, 16GB built-in storage space (11GB available), but does not support memory card expansion.
HTC Droid DNA in November last year, has been officially listed, there are also some of the 5-inch or even larger screen phone on the market before HTC Droid DNA, however, the resolution up to 1920×1080. HTC Droid DNA is listed, many 5-inch 1080P screen phones have spurt, 2013 5-inch 1080P screen must be standard on high-end phones.
For the first batch of HTC Butterfly is only 200 units, but quickly sold out, but a lot of people who like big screen mobile phone, in the next week, HTC will also launch a white color HTC Butterfly like the friends the addition of a choice, the only fly in the ointment is the natural price of $770 USD.
Sharp SH930W
Sharp SH930W equipped with 1.5GHz clocked powered by Qualcomm Snapdragon MSM8260A dual-core processor, 440 Sharp IGZO display has a resolution of up to 1920 × 1080 pixels (1080P) ppi, using 28 nanometer (nm) and sports with Adreno 225 GPU with 2GB RAM support the expansion of storage and 32GB ROM, officially go on sale first FullHD HD phone.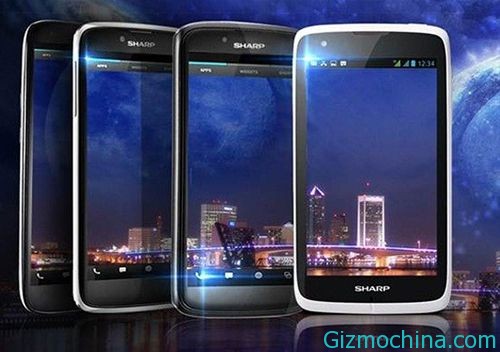 The Sharp SH930W has the same period released with HTC Droid DNA, packs with a 5-inch 1080P phone, but different from the other models commonly used APQ8064 processor the Sharp SH930W use Qualcomm 8260A processor, Adreno 225 GPU, making it a relatively weak performance.
HTC Droid DNA also officially listed time than earlier, on November 8, 2012, its first in Russia market.
Huawei Ascend D2
The Huawei Ascend D2 is announced at CES 2013, Huawei released a five-inch 1080P flagship phone, continue to use the Huawei Hass independent research and quad-core processors, and with most popular 5-inch 1080P screen, 2GB memory capacity, while the internal storage is sports with 32GB, equipped with 13-megapixel rear camera, 1.3-megapixel front facing camera.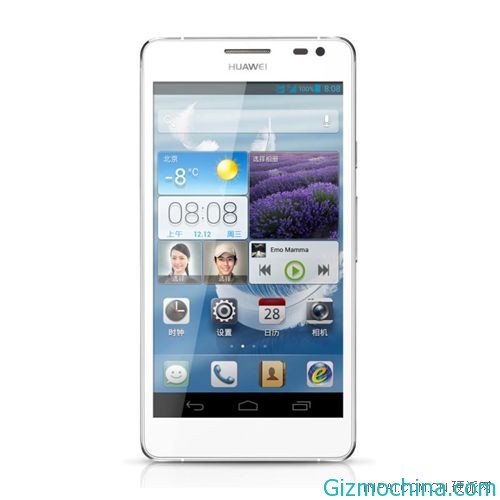 Huawei Ascend D2 just released now begin the pre-sale and can be shipped in a week later, Huawei action, but really fast. The Huawei Ascend D2 as a new machine, while the 5-inch 1080P screen phone, which will definitely small hot look.
Have to say Huawei selected by Offering timing is very good, although before HTC Butterfly after OPPO the Find 5, but was caught in the middle Ascend D2 also has its own advantages, the price is a lot cheaper than the HTC Butterfly, listing off than OPPO Find 5 as early as a lot of this prime time should be able to lay the many markets.
ZTE Grand S
Zhongxing Grand S was released in January 2013, the overall use of the Uni-body integrated design, body thickness of only 6.9 mm. The machine also uses a touch screen OGS technology, making the screen only 0.55 mm thick, and by means of only 3.14 mm narrow border design, the phone in case of loading the large size of the screen, but also to have the ideal sense of holding hands. The body loaded with 5.0 inches Full HD touch screen, support for 1920 × 1080 pixel resolution and 440ppi pixel density, can bring a fine display of exquisite. While the built-in the Qualcomm APQ8064 quad-core processor is clocked at speeds upgraded to 1.7GHz, with 2GB of RAM and running Android4.1 operating system.

5 inch 1080P hardware specifications of the mobile phone can be described as somewhat similar APQ8064 processor + 2 GB RAM seems to be the standard, so the design will become their top priority. ZTE Grand S perhaps not prominent in this regard, but the thickness and narrow frame, but quite a force. Its thickness of only 6.9 mm, the thinnest in today's 5-inch 1080P phone.
Thin is also a price to pay, however, ZTE Grand S battery capacity is only 1780mAh, which people can not help their life time have to worry about.
ZTE Nubia Z5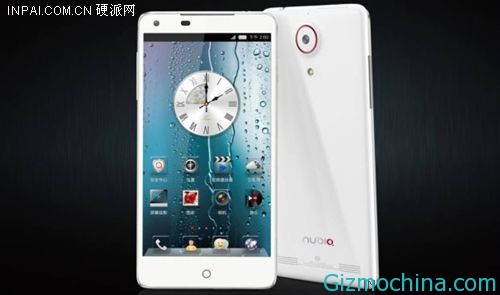 ZTE Nubia Z5 is the 5 inch 1080P Sharp CGS screen 443PPI with 7.6mm body thickness,  2.67mm border, powered by Qualcomm APQ8064 quad-core processor, dual-channel 2GB RAM, 32GB ROM, equipped with Android 4.1 system and Nubia UI, there is 13 megapixel rear camera with back-illuminated style, F2.2 aperture, support Dolby 5.1, WIFI, the NFC functionality, support the three networks and all standard, two black and white color variant, this pone will available on January, with $556 USD price. There is also another customization titanium version, with $1270 USD price.
Sony Xperia Z / ZL
Sony Xperia ZL L35h / Xperia Z L36h last had frequently appeared in our line of sight, when their names is Odin and Yuga, the latest flagship smartphone as Sony in 2013, the second machine will use the 5-inch 1080P screen, 13 megapixel camera, Qualcomm S4 Pro 1.5GHz quad-core processor, plus 2GB of RAM and memory card expansion features. A special feature is the front bottom of the Xperia ZL also do tips like Xperia miro lighting, and the lower right corner mounted front-facing camera, the design is quite rare.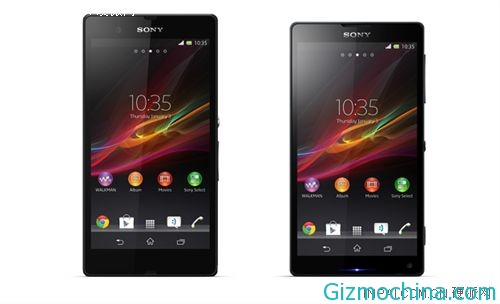 The Sony Xperia Z / Xperia ZL are Sony's latest flagship quad-core phone, the difference between them is only in appearance and ability water resist phone, in addition to battery capacity only slight gap (Xperia Z powered by 2330mAh battery capacity while the Xperia ZL is powered by 2370mAh battery).
The Xperia Z / ZL is still inherited the excellent design of Sony, after the release of the OPPO Find 5 has been made in a relatively similar appearance with Sony phone. It can be said that among its 5-inch 1080P phone the OPPO Find 5 is the biggest rival, but at the same time most did not threaten them, reason is price. Although Sony has not announced at the press conference, but around the world price of summary, the price of the Xperia Z / ZL conservative estimate may be $750 USD, which for OPPO Find 5 has proce less than $480 USD.