Ubuntu Touch OS coming to OPPO Find 5 smartphone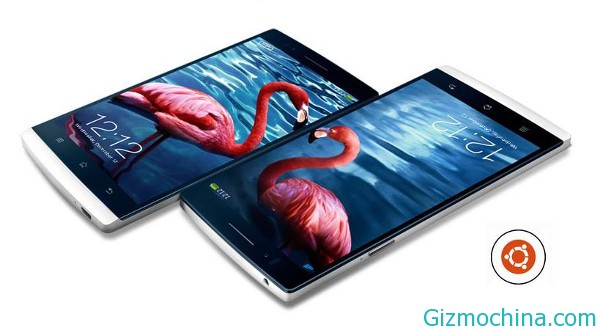 The OPPO Find 5 is now more popular in some country, and now there is a community that already develope the Ubuntu Touch OS that's preparing for OPPO Find 5 smartphone.
Those community is not officialy released under the Canonical company, but that's a third-party community that concern to develop Ubuntu OS for OPPO smartphone, while we are know that OPPO Find 5 is pre-installed with Android OS but now this phone is also ready to running UBuntu Touch OS.
With the Oppo Find 5 sporting some impressive specs at an equally impressive price, the device could find favour with Ubuntu enthusiasts burnt out on the (seemingly inevitable) failure of the Edge campaign.
Specifications wise the Oppo doesn't quite match the Edge – but at $533 (nearly $300 less than the Edge's original price), and the fact it's already available to buy,  it'd be unfair to expect it to.
The device, available in 16GB and 32GB versions, comes with:
Snapdragon (A7) Quad-Core CPU @ 1.5GHz
Adreno 320 GPU
5″ screen (1080×1920, 441 PPI)
2GB RAM
Features-wise the device boasts the usual set:
GPS, WiFi, Bluetooth, NFC, DLNA
WiFi Display & WiFi Direct
Gyroscope & digital compass
Light, IR proximity, magnetic & gravity sensors
The developer behind the port, Oppo forum user Eoghan, has only just started '…getting a device tree etc modified to work with ubuntu touch's build environment'. As such there's little 'fancy pants' stuff to see for now.
But, with Ubuntu Touch developers providing a comprehensive set of documentation on porting Ubuntu Touch to Android devices, it shouldn't be too long before Eoghan is able to get the platform up and running.
Here's hoping that Ubuntu Touch also finds (ho-ho) its way to Oppo's forthcoming R819 device. It's slimmer, sleeker albeit less powerful than the Find 5.