The detail picture of Meizu MX3 with Ubuntu OS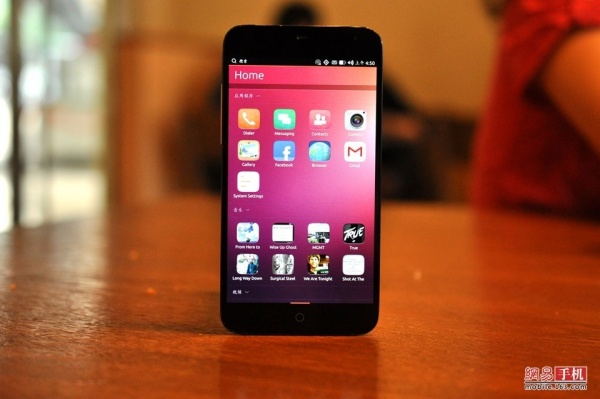 Ubuntu has been rolling out the Ubuntu Touch for mobile, this is the new mobile platform that ready to adopt by smartphone and tablet devices.

And Ubuntu has been choose the Meizu MX3 as the hardware partner. This device has perferfect match for the Ubuntu Touch OS that equipped with more consistent system for applications, music, multimedia, eBook and communication.
And now we have a detailed picture of meizu MX3 that runing with Ubuntu Touch OS, this system is very stable and nice interface with very intuitive and user friendly for most user. Ubuntu Touch OS has integrated gesture to make nort comfotable to use, and the sidebar button is the nice touch and feel since the user want to get back to te main screen and you can also slide to the left to swicth between application.