Samsung Galaxy Note 3, powered by Exynoss 5 Octa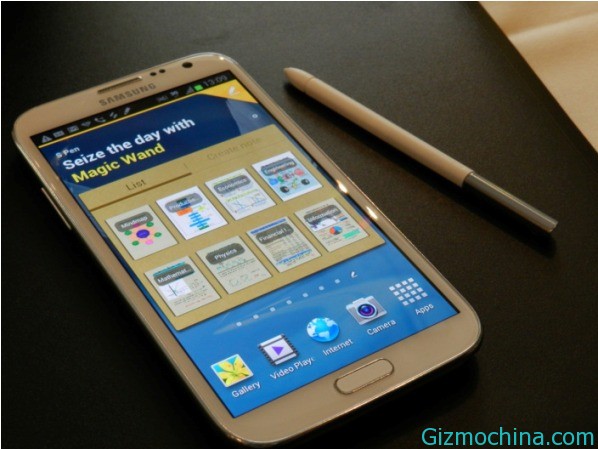 After the release of the latest mobile processor Exynos 5 Octa, Samsung is now the next step to preparing for the availability of the latest devices that are able to adopt these mobile processor reliability. From the rumors, Samsung will release new devices based on Exynos 5 Octa known as Samsung Galaxy Note 3 in the second half of this year as well.

As you know, Exynos 5 Octa an 8-core processor-based architecture and the Cortex A15 ARM big.LITTLE that carries high performance with low power consumption. In other words, the longer the battery power of the device is much faster and better.
According to reports published by Korea Times some time ago, Samsung itself is now reportedly preparing a fleet of three new Galaxy Note that will be equipped with 6.3-inch screen. To measure a phablet, where three new Galaxy Note screen is supposedly bigger than the screen presence which was originally Huawei Ascend Mate measures just 6.1 inches. In addition, various Korean media also widely discussed relationship Exynos processor support 5 Octa on these devices.
If reports circulating are true, then we will soon witness the presence of various phablet reliable and powerful fleet ever in the market. And not even a possibility that the presence of the Samsung Galaxy Note 3 This new position would later set aside entirely Huawei Ascend phablet D2 as the largest on the market today.