PiPO Ultra-U3, 7-inch Abdroid tablet with 3G connectivity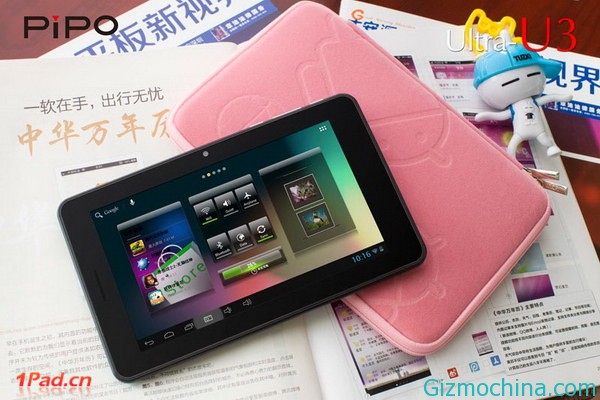 Today, the popularity of tablet device is growing rapidly, since most people need mor mobility and flexibility in their life, and tablet device offers those needs along with popularity of social networking and gaming as becoming the daily habit in our life.

Thats why we nedd the powerfull tablet, especially the tablet device with 3G connectivity, and PiPO Ultra-U3 is the perfect device since equipped with 3G module, 7-inch screen size, in addition with IPS HD screen display and offers wide viewing angle.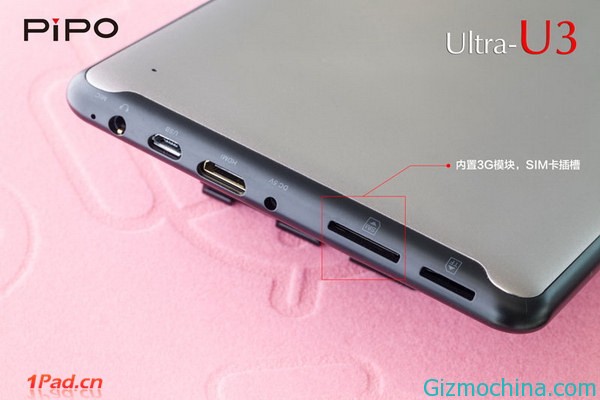 ▲ In addition to the SIM card slot with support for 3G module, U3 also has HDMI output interface, convenient to you to share joy with family and friends.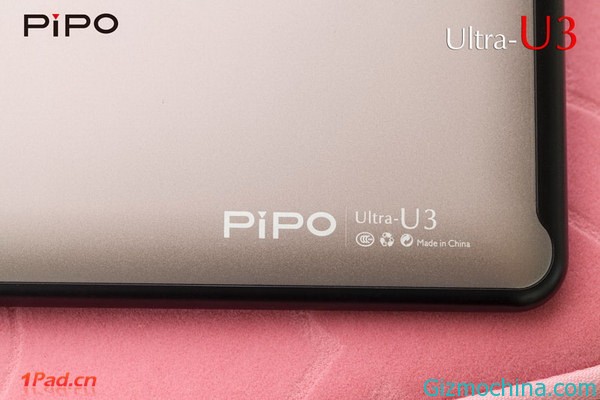 ▲ PiPO Ultra U3 tablet device is equipped with front and rear camera, you can take a nice moment and share with others through microblogging or social network site while the front facing camera can be used for video call.
Unfortunately, there is no detail information for PiPO Ultra-U3 tablet device, but this device offer 3G connectivity, alongside with dual-core configuration is still very attractive, if matched with a low price, will be a good market. And I'll update the information regarding this device for you, so stay tune and keep up-to date with us.