Huawei G615 enter the German market for $ 399 USD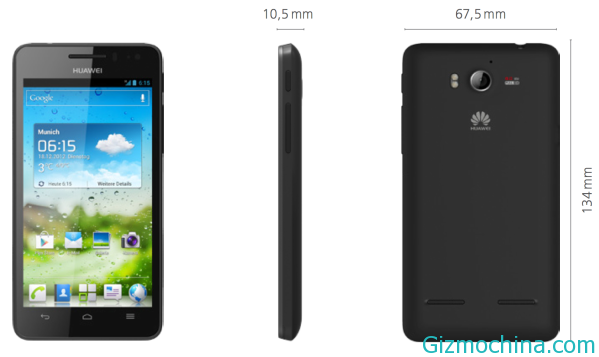 Presumably Huawei phone recently most discussed Ascend Mate and Ascend D2, but that does not mean Huawei to stop the development of cost-effective mobile phone. Huawei in Germany today announced the model of Huawei Ascend G615 smartphone.

The new Huawei Ascend G615 smartphone powered by 1.4GHz Hass K3V2 chipset, sports with 1GB of RAM, while the 8 megapixel rear camera support for 1080P HD shooting and has the 4.5 inch IPS screen display with most of the products released in the end of 2012, the same with a strong competitive edge.
But the only regret is that the sale is still equipped with this phone is the Android 4.0 ICS system, not the Android 4.1 update system. The phone is expected to be officially on sale in February of this year, with priced at € 299 or around $399 USD.