Bai Yongxiang: Meizu application store forum download over 300 million users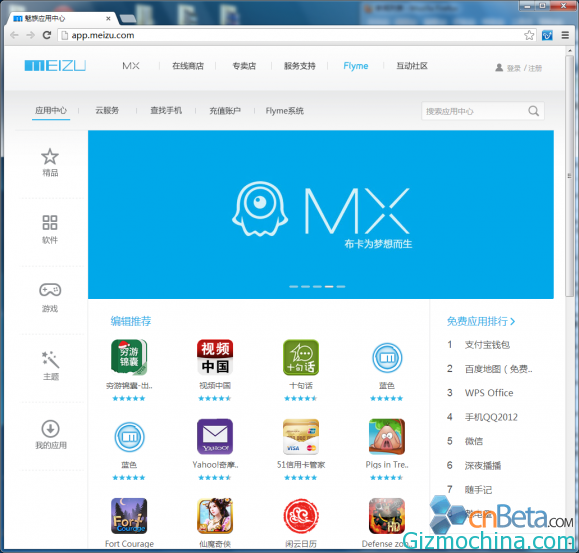 Meizu phone CEO, Bai Yongxiang revealed today, that the Meizu forum registered user to more than 4.1 million users, one of the most active smartphone users as of December last year, Meizu App Store downloaded over 300 million times.

Meizu officially released on December 19, 2012 of Meizu MX2 quad-core phone, Bai Yongxiang said in January this year, MX2 ranked first mobile phone handset sales charts in Jingdong this month.
In the domestic mobile phone manufacturers, the Meizu and Xiaomi are actively accumulated a large stable phone user groups by their own forum. But the leaders of the two companies was not friendly, two phone fans groups often attack each other. Meizu founder Huang Chapter accused Xiaomi Technology CEO visits and subsequent plagiarism, but Lei Jun never respond to the main entrance.
In cooperation with operators, Xiaomi from 2012, with China Unicom and China Telecom entered into a collaboration, the person in charge of China Unicom also complain microblogging the Meizu operators is poor and have been a large number of Meizu fans attack. Meizu jointly issued the contract Edition MX2 phone with China Unicom announced this afternoon, the contract price of 2699 yuan or around $433 USD.