Hyundai T7, latest Android tablet with Quad Core Exynos 1.4Ghz processor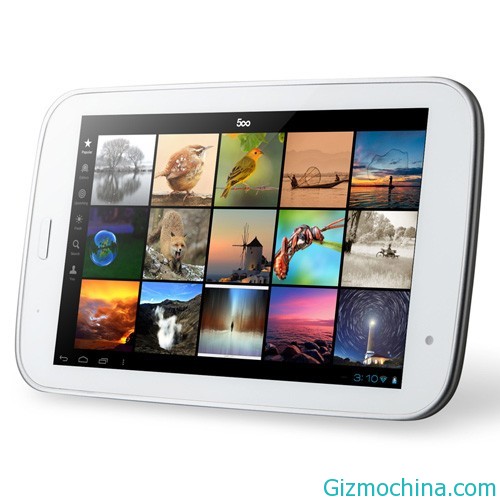 Year 2013 seems to be a sign that the Android quad core is no longer a high end device. The move was initiated by Google to launch a Nexus 7-powered NVidia Tegra 3 was sold for 199 USD.

In the Chinese market, we may often hear the Android devices that use low end quad core processor. However, this is different to the tablet from Hyundai, that's the Hyundai T7.
The new Hyundai T7 tablet comes with a quad-core 1.4GHz Samsung Exynos 4412 chipset.
For your information, this processor is that same on some Samsung devices, like the Samsung Galaxy S3 or Samsung Galaxy Note. However, the price of this tablet is very much compared these two Samsung devices. According to information, this tablet can be obtained for $ 166 USD.
In addition, this tablet comes with a Mali 400 GPU, 1GB of RAM, 8GB of internal memory, as well as IPS display with 178 degree viewing angle resolution of 1280 x 800 pixels. The screen has a 5 point with multitouch capability, 2 megapixel rear camera, 0.3 megapixel front-facing camera, HDMI port and microUSB port.
This tablet also running Android 4.0 ICS operating system, Bluetooth, GPS and WiFi. and powered by 3000 mAh battery.