HiSense is preparing new quad-core smartphone with MT6589 chipset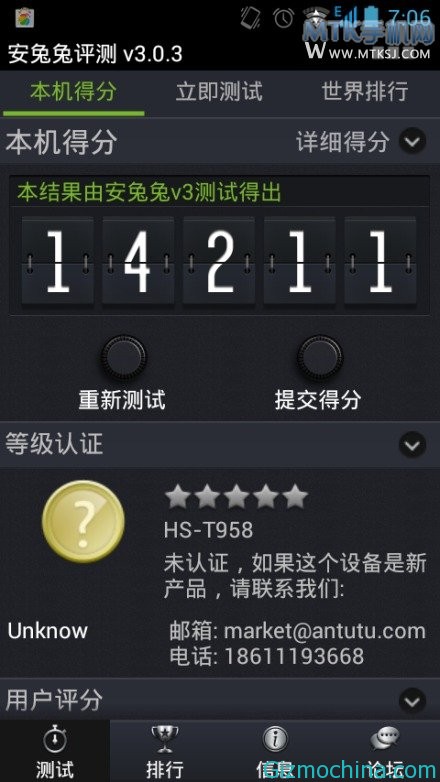 The one of domestic smartphone brand, Hisense, is now preparing a cheap Android smartphone that uses quad-core processors.

The emergence of mobile phones is known in a benchmark test on the internet. In those tests, the phone labeled Hisense HS-T958 has recorded points is quite high, which is 14,211.
Unfortunatel, there is no much information regarding the existence of those phone. However, most likely this phone will use a MT6589 quad-core processor. In addition, the operating system will be embedded in it is probably Android OS 4.1 Jelly Bean.
This phone will have a 4.5 inches screen size and works in CDMA China Mobile network. And, it's seems this phone also ready for global market.