The new K-Touch Hornet smartphone, 5.7-inch quad-core smartphone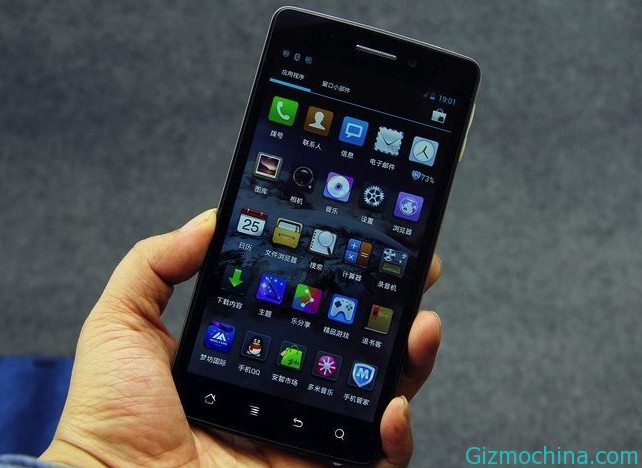 One of the Chinese smartphone which is quite popular in the country is KTouch. They also have several phones are pretty much mainstream in Asian region. Now, they have launched a new large-screen mobile phone that uses quad-core processors.

The mobile phone is a phablet category since packs with 5.7 inches screen size. This screen has a resolution of 720p HD. Regarding the price, phablet is sold at a price about $376 USD.
The phone uses an Nvidia Tegra 3 quad-core processor with a speed of 1.5GHz. In addition, there is also 1GB of RAM, and GeForce GPU. While the operating system is embedded in this phone is the Android 4.0 Ice Cream Sandwich operating system.
In the back, this phone has an 8 megapixel primary camera. Regarding performance, KTouch Hornet has a good quality. In a AnTuTu benchmark test, is incised KTouch Hornet approaching 13,000 points.