VIA unveiled their PRIZM WM8980, ARM Cortex A9 Dual Core chipset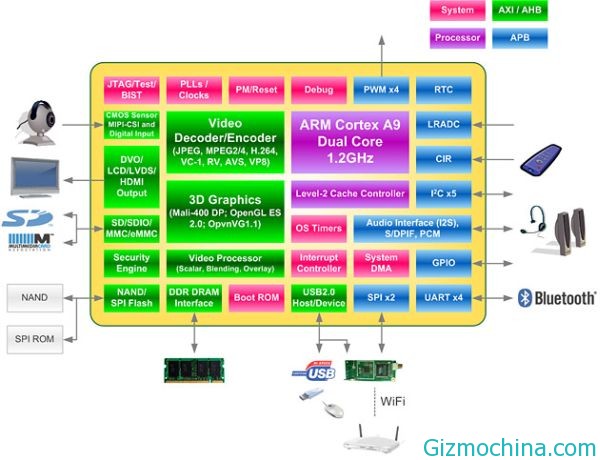 Chip maker from Taiwan WonderMedia its part of VIA Technologies is well-known with the VIA chipset products has been producing PRIZM WM8980 which is a Dual-core ARM Cortex A9 processor with 1.2 GHz clock speed and uses ARM Mali 4 dual core GPU.

PRIZM WM8980 is an improvement from the previous chip has added support for Android  4.2 Jelly Bean operating system and increase the speed of the processor but instead eliminates Ethernet features available on its predecessor.
This chip supports H.264 video encoding and capable of playing Full HD video and support for Windows CE and Embedded Linux in addition to Android operating system.