Huawei Ascend G615, mid-range Android smartphone with Quad Core 1.4GHz Hisilicon K3V2 chipset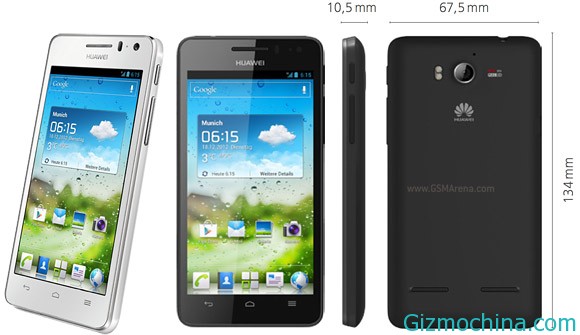 Carrying similar specifications to the Huawei Ascend D Quad ever introduced last year, Huawei's latest smartphone model, known as Huawei Ascend G615 is going to be released at a more affordable price range.

But with the size of 134 x 67.5 x 10.5mm and weighs 145g, Huawei Ascend G615 is reportedly slightly thicker and heavier than the Huawei Ascend D Quad.
Huawei Ascend G615 is similar to Huawei Ascend D Quad, is because they both supported by the reliability Quad Core processor 1.4GHz with Hisilicon K3V2 intake Hisilicon 1GB RAM and GPU in it. Besides equipped with a 4.5 inch touch screen IPS 720p, both equally equipped with an 8 Megapixel rear camera, Bluetooth, WiFi, and Dolby Digital Plus audio.
But if the existence of an internal memory capacity of 8GB may be deemed insufficient, basically you can also add external memory using microSD slot available.
As for the support of cellular network connections, this handset has also reportedly supports 3G/HSDPA network. The exercise of any platform is Android 4.0 Ice Cream Sandwich.
For now offered a choice of colors are white and black. And about the price, the Huawei Ascend G615 will be marketed with the 299 euros.