ZTE MF93D, 4G LTE Mobile Hotspot with Dual-Band WiFi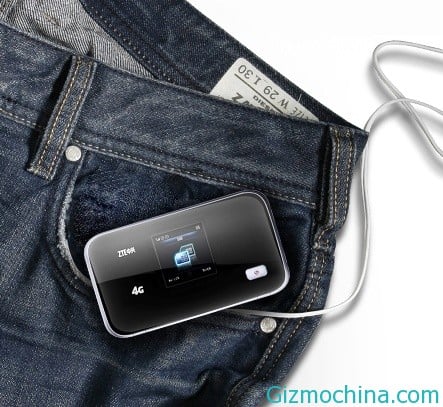 Fantastic, that's an appropriate word to reveal the presence of the new mobile hotspot from ZTE. Because in addition equipped with the features and capabilities of the existence of a capable, devices known as ultra-speed mobile hotspot 4G (LTE), UFI (unified Wi-Fi) is said to be easily taken anywhere.

As a second-generation 4G LTE UFI mobile hotspot, the device named ZTE MF93D proved reliability has been supported by the second generation LTE Qualcomm processor.
Besides being able to deliver high performance with less power consumption and better heat dissipation, the device also allows users to share a high-speed 4G LTE network connection with other devices that use WiFi.
ZTE MF93D is reportedly compatible with 2G, 3G or 4G used in Europe and Asia Pacific region. And even the device is capable of providing a maximum speed of up to 100Mbps.
If stand alone without sharing network to other devices, ZTE MF93D can support dual-band WiFi speed up 2.4/5GHz for optimized wireless performance. While the opposite when sharing network to other devices, ZTE MF93D is reportedly  can share 4G LTE network to 10 other devices that use WiFi at the same time.
Designed to be carried in a shirt or pants pocket, the device also comes with a color screen to display configuration and status. Not to mention the presence 2800mAh battery that is said to be able to provide resistance for a long time operation.
Unfortunately, there is no information about the price and availability for now.