Besides M7, HTC will Release M4 and G2 wich offer with affordable price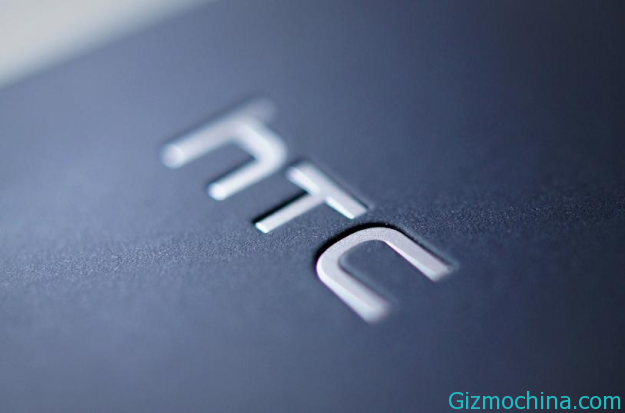 HTC superphone M7 is expected to undergo its debut at the HTC event on 18 February, but according to rumors HTC seems ready to intriducing two new smartphone, the HTC G2 and the HTC M4.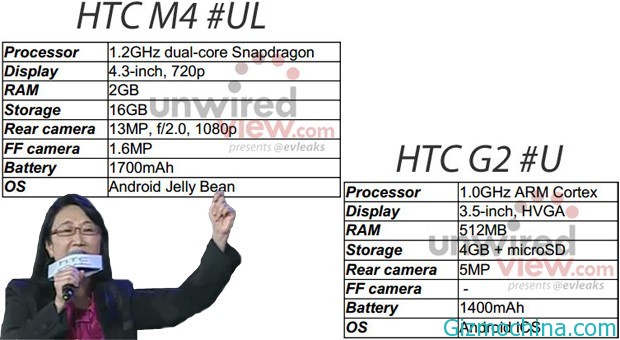 Two smartphone devices will be positioned at prices below the HTC M7. Although they may not necessarily together M7 announced on February 18, but both devices should available in the spring seasons.
HTC M4 is a mid-end device while the HTC G2 is a low-end device come from the Taiwanese-based manufacturer..
This is the leaked HTC M4 features:
1.2GHz dual-core Snapdragon processor
Android 4.2 Jelly Bean with HTC Sense 5.0
4.3-inch screen, 720p
2GB RAM
16GB of internal storage
13-megapixel rear camera with f/2.0, and a 1-megapixel front camera
4G LTE
1700mAh battery capacity
Here's the leaked HTC G2 features:
1GHz processor
Android 4.0 Ice Cream Sandwich
3.5-inch HVGA screen
512MB of RAM
4GB of internal storage + micro SD slot
5-megapixel rear-facing camera
1400mAh battery capacity