LG Optimus F7 and F5 leaked photo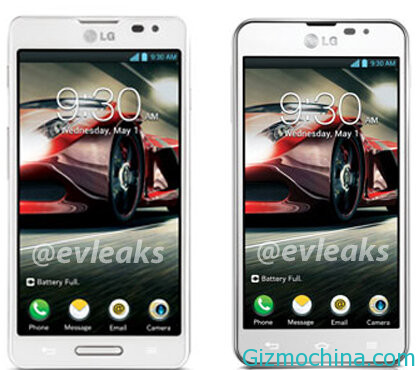 While we are awaiting for the Mobile World Congress (MWC) 2013 event held in Barcelona next week, we got a feww picture of new LG Optimus lineup, thats the LG Optimus F7 and LG Optimus F5 which ready to show-off at MWC 2013 next week.

A video shortly after the company released on YouTube. Demonstrated by evleaks two smartphone, that's LG Optimus F7 looks like Optimus G Pro announced on Monday's "not very round version of (less-rounded); While the LG Optimus F5 to have the same rounded corners, if The image is true, it will have a slimmer frame.
But we don't have more detailed specifications yet, but those smartphone should be introduced in the MWC 2013 next week.