Nokia intends to built a cheaper phone to against Huawei and ZTE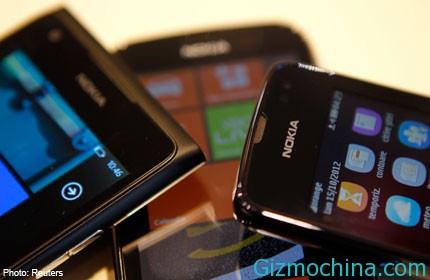 Nokia intends to launch cheaper phones, in response to increasing competition for low-end mobile phone market, against Chinese competitors.

It is reported that the new Nokia mobile phone unveiled next week at the Mobile World Congress in Barcelona. This shows that Nokia is changing strategy. In the past two years, in order to catch up with Apple and Samsung, Nokia has once strategic focus exclusively on expensive smart phone.
The Nokia ready to launch cheap mobile phones, and is intended to compete Chinese companies such as Huawei and ZTE. Nokia will also launch a relatively low price Lumia smartphone, the phone is running Windows Phone 8 operating system.
Nokia mobile phone to be launched overwhelmed specific price and other details are not clear. Nokia company spokesman declined to comment on this news.
The market is generally considered Lumia smartphones, but analysts estimate, Nokia's share in the smart phone market share is still only about 5%. The fourth quarter of the fiscal year, Nokia sold a total of 4.4 million Lumia smartphones, including last November the launch of Lumia 820 and Lumia 920.