Marvell PXA1088, new quad-core chipset for smartphones & tablet devices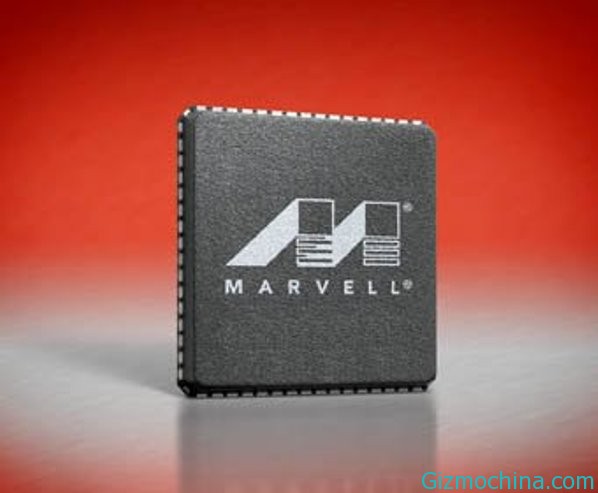 One more model of the latest mobile processor named Marvell PXA1088, made by one of the leading chipset manufacturer based in Santa Clara, namely Marvell Technology, reportedly has just been officially released.

By integrating applications with the quad-core System on Chip (SoC) for mobile communications,  Marvell PXA1088 is able to provide high-performance, low-power mobile computing, support for all global broadband standard, seamless global roaming capabilities, and the latest wireless connectivity technologies.
In addition, Marvell PXA1088 also as one of the single-chip solution modern can deliver quad core with support for cellular 3G modem which include High Speed ​​Packet Access Plus (HSPA+), Time division High Speed ​​Packet Access Plus (TD-HSPA+) and Enhanced Data for GSM Environment (EDGE). This chipset seems compatible with most Chinese handset and netwotk provider.
This chipset is offer with quad-core ARM Cortex-A7 in the presence of modem technology and TD-SCDMA WCDMA made by Marvell for the availability of a low-cost 3G platform designed for smartphones and tablet devices.
This is certainly a breakthrough one for advanced multimedia and gaming capabilities to the existing universal connectivity. Complete mobile platform solution includes Avastar Marvell 88W8777 WLAN + Bluetooth® 4.0+ SoC single chip FM and Hybrid GNSS Location Processor L2000, and power management ICs and integrated audio codec.
Marvell's PXA1088 single chip platform compatible with 3G enabled dual core like Marvell PXA988/PXA986. So with that, the next generation of mobile devices could potentially be upgraded to quad-core without the cost of additional design.
Here are the features Marvell other PXA1088:
– Support for WCDMA Release 7, TD-SCDMA HSPA + Release 8 and class 12 EDGE
– Certified 3G protocol stack on all the major network operators and validated through extensive IOT, GCF and field testing trail
– Support for full-feature operating systems and industry standard development tools are popular
– Multi-radio platform solution enabled WLAN / Bluetooth
– Integrated circuit for power management and audio codec
– High-performance graphics engine for OpenGL ES 2.0 and 1.1, and OpenVG 1.1
– 1080p hardware decoder and encoder
– Offers the option of stack memory package 12mm x 12mm JEDEC standard or optional discrete packets
– Supports the latest Android OS
Marvell PXA1088 is reportedly scheduled to present at the Mobile World Congress 2013. As for the models of the product based on this platform are expected to be available in 2013 as well.