AllWinner A20 chipset heading to market on April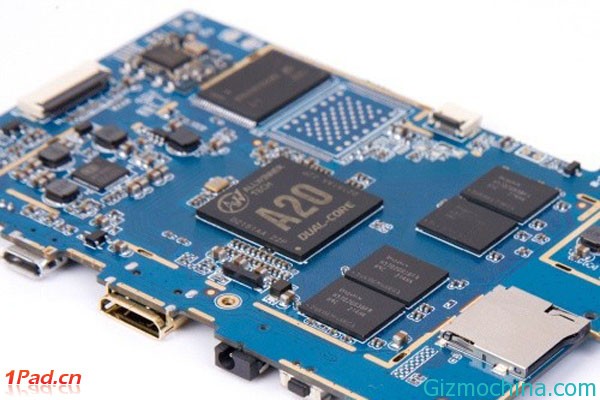 AllWinner is one of chipset manufacturer which ready to preparing their new products, the new chipset is AllWinner A20, its heading to market on April this year.

Design of an intelligent application processor chip manufacturers as a fire, the whole aims to launch a quad-core processor A31 Cortex-A7 architecture, recently released on its official website a new Cortex-A7 dual-core chip architecture is A20.
AllWinner A20, entry-level dual-core processor for tablet device
The chip can be said to "A31" dual-core chip version, the graphical aspects different from A31 which powered by SGX 544 MP2, but currently most of the homemade chips with the same Mali 400 MP2 dual-core GPU, excellent compatibility.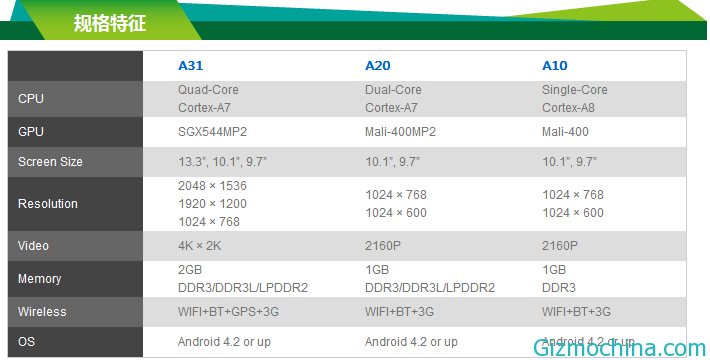 AllWinner A20 support for 1GB of high-speed DDR3 memory. Also support 2160P HD decoding and encoding H.264 1080P @ 30fps, excellent multimedia performance.
AllWinner A20 also supports multiple resolutions of 1024×768 or 1024×600 and supports for Android 4.1 operatng system. Support for WiFi, Bluetooth, and 3G capabilities.
The AllWinner A20 processing chip seems like A10 primarily for entry-level Tablet PC product, after all, the resolution supports is too low, a short piece of board or obvious, but its relatively low price certainly they give an entry-level tablet impact on this market.