Samsung Galaxy S 4 license version will powered by eight-core processor and upgradable to Android 5.0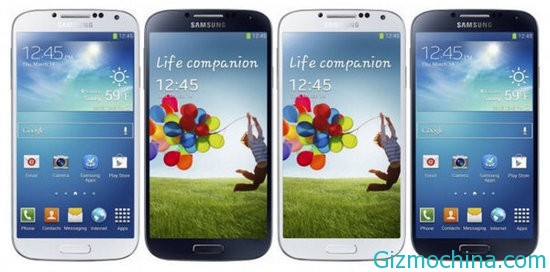 Samsung Galaxy S 4 is becoming the hot topics this week, we not only talking about the features and specs but  also the price, since Samsung not mentioned the price in their launching event and the Galaxy S 4 is available in different specs too.

A few days ago, the news from Guangzhou Samsung Experience Store, the Samsung GALAXY S4 licensed version has begun to accept reservations, phone initially priced at 4999 yuan ($ 804 USD), will be availabke on April 26 on global simultaneous release.
According to the Guangzhou Samsung Experience Store, the buyer can pre-order this machine and deposit the money for 500 yuan ($80 USD), it may there is the phenomenon of price fluctuations. In addition, allegedly the Samsung GALAXY S4 licensed version in the April 26 sale, there will be a variety of promotional activities.
According to earlier media reports, the Chinese market will be one of the countries listed on the Samsung GALAXY S4 first batch of licensed version will load eight-core processor, while China Unicom, China Mobile and Telecom customized version launched, and will increase the double card dual standby function. Unicom insiders, according to domestic media quoted sources said, the Samsung GALAXY S4 Unicom dual card dual TBD platemaking sales price will be 5,899 yuan or around $950 USD.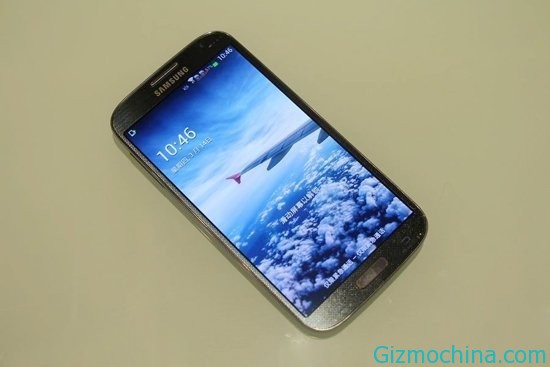 As for the specific launch date of the Samsung GALAXY S4, the common argument is The Samsung GALAXY S4 will be April 26, in the UK market. With this new machine is the determination of time in the UK, and it may also simultaneously available in the United States and some other countries listed.
It is worth mentioning that the Android 5.0 Lime Pie oeprating system has not officially released, but according to foreign websites, that Samsung has launched a plan to upgrade to the Android 5.0, there are five model that ready to upgrade to Android 5.0; Galaxy S4, Galaxy S III, Galaxy Note 2, galaxy Note Tablet 8.0 and Galaxy Note Tablet 10.1
According to rumors, the new Android 5.0 Lime Pie will be showed at Google I/O on May this year, and the upgrade will be available after those events, we assume that the upgrade will be ready on Augsut or September this year.