The screenshot of UMI X2 system performance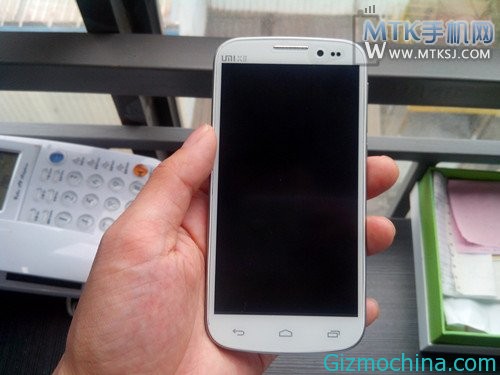 UMI is one of Chinese smartphone manufacturer which has excellent quality, and now we have the screenshoot of UMI X2 system through benchmark test tool. The UMI X2 is already available on the market and now we some information regarding the UMI X2 specification.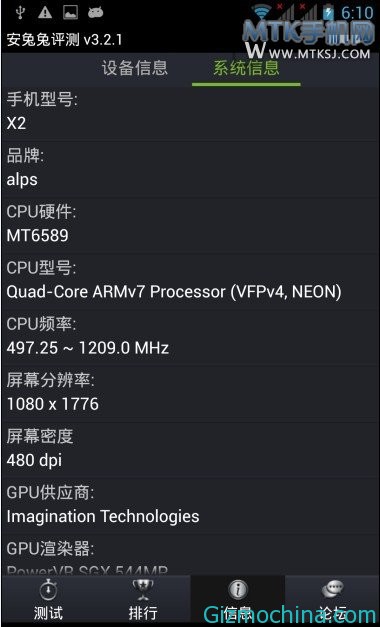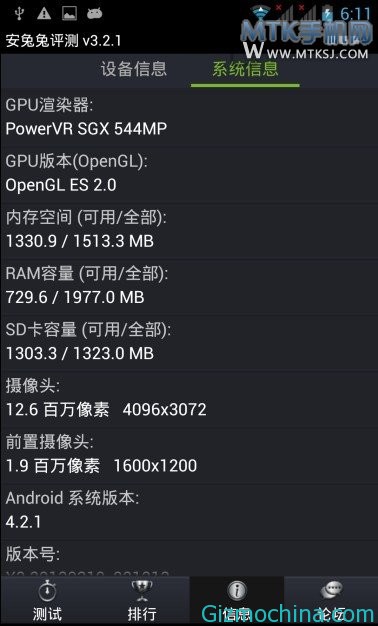 According to the screenshot above, we can see that the UMI X2 has 2GB of RAM but only 729MB available for user, this based on the certain apps you have and related to the background apps that running on the system.
While the resolution is 1776 x 1080 pixel, which is due to prototype smartphone unit, while the final products will has 1920 x 1080 pixel resolution.
According to official sources of information, UMI X2 smartphone is embed with Sony camera with F2.0 large aperture lens, it's very affordable to take the good pictures.