The Huawei Ascend G700 pictures and specifications have surfaced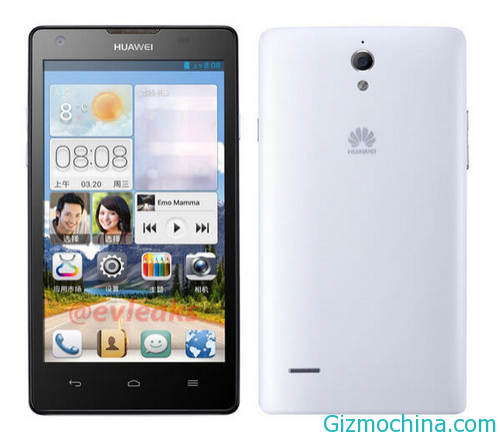 The Huawei Ascend G700 picture has appeared on the network, and bring a little internal implied. This Android device is similar with Ascend G615, This news is spread through the Evleaks Twitter account (@evleaks )

The new Huawei Ascend G700 will powered by Mediatek MT6589 SoC processor, running Android Jelly Bean 4.2 version, and have a high-definition resolution screen as same as with G615.
The G700 will also have two models: WCDMA + GSM, TD-SCDMA + GSM. TAnother website, Engadget got a further details – including a 5-inch screen and 2GB of RAM.
Although not yet know the expected release date, but it seems, the Huawei Ascend G700 will has $ 320 price tag.