The new Snapdragon 400 chipsets from Qualcomm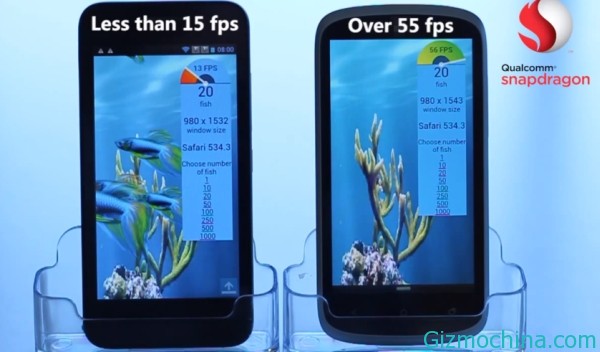 From the latest Qualcomm products, we all know about their Snapdragon 600 and Snapdragon 600 processor and now thos products is already available on the public. Especially for Snapdragon 600 which is now posted on several high-end Android smartphones.

However, Qualcomm not only has two processors. They also have another two  processors are aimed at the low end market, the Snapdragon S400 and Snapdragon S200 chipset. And, to demonstrate its capabilities, Qualcomm also recently posted a video performance of Snapdragon S400 chipset.
In the video, Qualcomm also expose the Snapdragon S400 dual core  processor from competitors who labeled quad core 1.2GHz. In the video, shown the ability of the processor to play games, watch HD videos, and perform other tasks.
The processor itself is a processor built with the ARM Cortex A15 architecture. This processor is a dual core processor and comes with Adreno 305 GPU.