Leaked picture of the HTC Desire P and Desire Q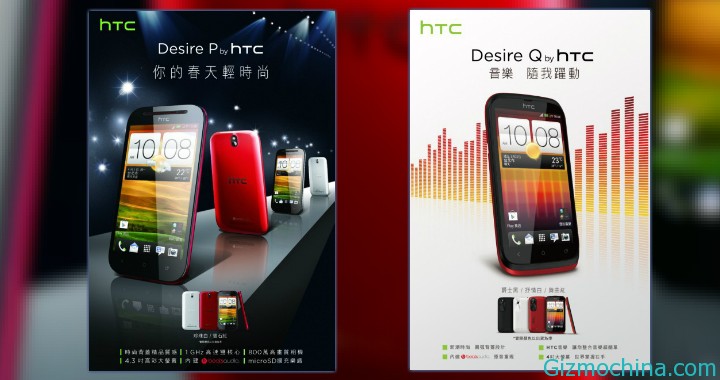 HTC has two smartphones that will be released for Chinese and taiwanese market in the near future, thats device is called as Desire P and Desire Q. And now we have a leaked specifications and picture of both devices.

Clearly, both of those phones will targetting for the mid-end market. For a while now, there is no information about the Android version and also whether these phones will be available in markets outside in China and Taiwan.
HTC Desire P has a size of 4.3-inch WVGA display, an 8MP rear camera resolution and there is also a front-facing camera, powered by 1GHz dual-core processor, microSD support, Beats Audio.
This phone will have two color variants of red and white. Estimated that this phone will be priced at $ 360.
HTC Desire Q has a lower specification, is paked with a 4-inch screen, but the same Beats Audio technology, and will be available in a choice of white, red, and black color version. Desire Q will be sold at $ 230 price tag.