All New HTC One expose with HTC One Max in China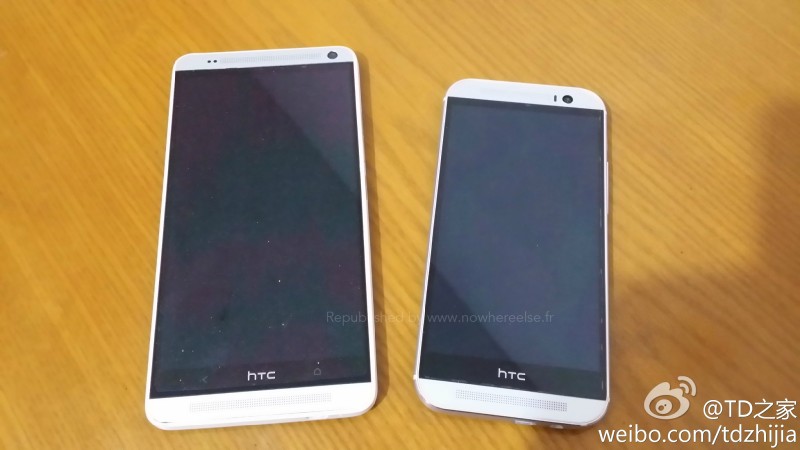 HTC is ready to announced the new HTC All new One or also known as HTC M8, and we've found the leaked picture of HTC All New one that appear on Chinese Social Netwrking website, Weibo.

The phone is showing with HTC One Max side by side and the phone look similar design but the body is look smaller than HTC One Max phablet device from HTC.
According to previoous reports, the upcoming HTC All New One aka M8 will be announce later this month, and we heard that the release date is March 25th. The upcoming HTC All New One is also availbale in Google Play Edition (GPE), so the phone will comes without HTC Sense UI.