CyanogenMod exclusive partnership with Shuame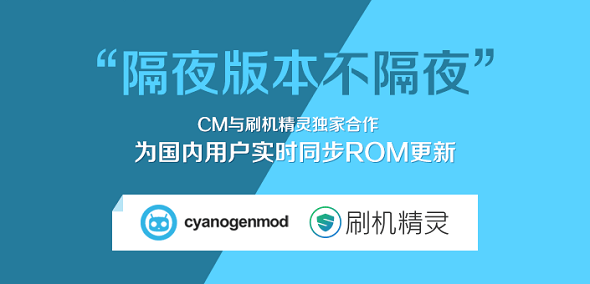 CyanogenMod the one of Android Custom ROM developer is now has doing partnership with Shuame, the CyanogenMod is now offers real-time synchronization for newer update.

With this partnership, CyanogenMod is now available in Shuame website and the user can download the various version of CyanogenMod ROM for their handset, and the CyanogenMod custom ROM is ready to download directly.
With this partnership, the Chinese Android user can download the CyanogenMod without problem, while the download speed is increase and the ROM update is also available including Nightly version along with Stable release version.
Through the Shuame website,the user of Samsung Galaxy series, OPPO N1, HTC One and ather 200 smartphone model can download the CyanogenMod ROM from  http://www.romzj.com/zones.html