Tim Cook Apologizes To Consumers in China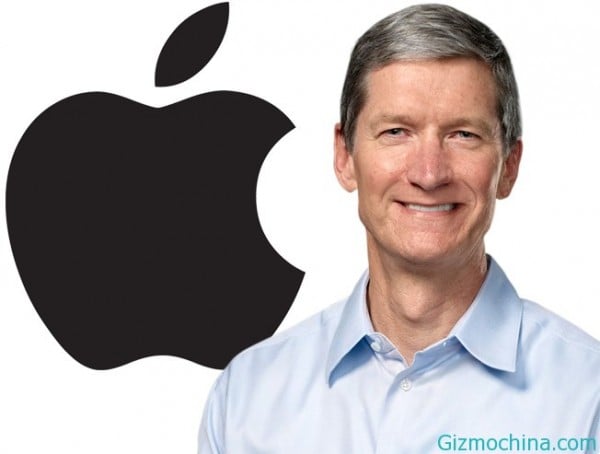 As we know, Apple has recently buffeted by criticism from a variety of countries that are their priority, China.
Variety criticism was first raised by CCTV – though controversial – which reveals that Apple provide warranty system that is not fair in China, compared with other countries.

Related to this, Tim Cook has finally released a statement to his favorite markets in the region through the Apple website.
In the statement which we have quoted from 9to5Mac, he renewed four most crucial thing in there like a new replacement for the iPhone 4 and iPhone 4S is still the warranty period (previously only replacement parts only), a thorough discussion of regulatory and warranty repairs on Apple site regional China, increasing the intensity of training for improvement in China and access to Apple's feedback easier for consumers to Apple Feedback Service.
Here's his quote:
We express our sincere apologies for any concerns or misunderstandings this gives consumers. In order to further improve the level of service, we are implementing the following four major adjustment:
•    Improved iPhone 4 and iPhone 4S repair policy
•    Provide a concise and clear on the website of the official Apple repair and warranty policy statement
•    Increase the intensity of the supervision and training of Apple Authorized Service Provider
•    Related issues to ensure that consumers can easily contact Apple Feedback Service
And as you can see in these quotations, Tim Cook also expressed his apology to the parties who feel aggrieved by the rule of Apple over the years.
China is a very important market for Apple. Some time ago, Tim Cook has said that the country is a top priority for Apple. Quite reasonable indeed if Apple was very fond of this market because, as we know, China is the country with the largest population in the world.
Cooperation with China Mobile is one of Apple's move to dominate the market for this. For information, China Mobile is the mobile provider with the largest number of subscribers in the world with 700 million people mencapa more.
This incident also suggests that Tim Cook has publicly apologized 2 times. Previously, Tim Cook had apologized to the public related to the ugliness Apple Maps.