Firefox OS smartphone will support the the new payment method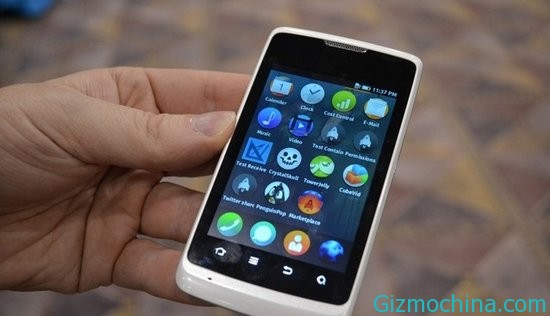 Mozilla is currently developing a new JavaScript API, and first appeared in the the Firefox OS operating system, which allows users to purchase digital products and services available on the network in very convenient method. It is reported that there are two ways to pay, either using a credit card to pay a bill or the using the spend ammpount of money by each month.

Firefox OS engineers Kumar McMillan said in a blog post The Mozilla's API navigator.mozPay (), based on the Google Wallet API, but for a number of payment providers improvements, especially for the monthly payment mode adds a lot of features.
When a mobile application calls this API, a very simple window pops up on the screen, the user can secure password authentication in the above, thus completing the entire payment process.
Mozilla is sparing no effort to pay operators to promote this mechanism, the present situation in good condition. With this API, Mozilla can bring more benefits to the user, can also be more firm control of the user. For example, it may be in the near future, we will in Mozilla own application store this API to purchase applications.
Mozilla wants to carry out another business, but no ad network content. McMillan noted, content charges will be another profit model for mobile applications. Past history, this charging system on the entire Internet is not ideal, Mozilla wants a better service platform launched by their own. If you can improve the speed and security of small transactions, it is bound to increase the possibility of the user to pay for content. Although users in the past to pay for content, the enthusiasm is not high, but now is the era of mobile Internet, the situation is likely to change, to know that mobile devices can bring advertising revenue to content providers far computer multi- . McMillan said, "The Internet should support all the business model, paid services should become one of the most important features of Internet."
As online payment paid in the future will evolve into what form, Mozilla engineers, the Mozilla plans and other Internet organizations to cooperate in the framework of the W3C to establish a standard network API. Which, the the W3C online payment group the main Xi Mannu – Si Boni (Manu Sporny) make a great contribution, In addition, he was a non-centralized network payment platform PaySwarm, drafters. Si Boni pointed out in an article on the Slashdot website, Mozilla's API for payment provider is very important, but this requires the involvement of users, ie users need to pay the provider manually added to the whitelist to normal be used. Mozilla admit it is not perfect, but this attitude is also seen to hope for improvement.
McMillan stressed, Mozilla this new API is in the experimental stage, possible future for large adjustments, will be officially launched in the first Firefox OS devices. He also said, Mozilla want to be able to concept of PaySwarm into in, and this may need to multi-party cooperation in order to establish a new payment standard. In the meantime, Mozilla is bound to be on the desktop version and the Android version of the Firefox browser fully committed to the promotion of own network payment API.