Huawei Ascend G700, midrange samrtphone with 5 inch screen size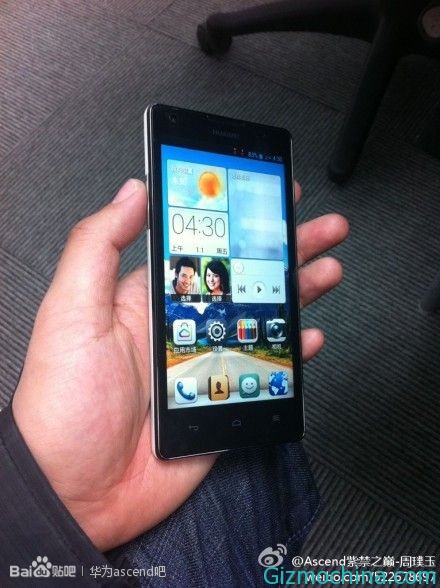 Huawei Ascend G700 has been leaked to the public, this phone is packs with 5 inch screen size with 720p HD support as same as Huawei Ascend D2 which has 5 inch FHD screen.

The new Huawei Ascend G700 is powered by Mediatek MT6589 1,2 Ghz quad-core processor, yes, this phone not using Hisilicon K3V2 which embed onto Huawei Ascend D2, Huawei Ascend Mate and Huawei Ascend P2 LTE. The Ascend G700 is sports with 2GB of RAM.
According to rumor, this Ascend P700 smartphone will release in two version, WCDMA and TD-SCDMA. As we know, that the WCDMA version is targeting for China Unicom, while the TD-SCDMA is targetnig for China Mobile. The Huawei Ascend G700 will be offered for only 2000 yuan or around $310 USD.