LG spread the "Share The Genius" invitation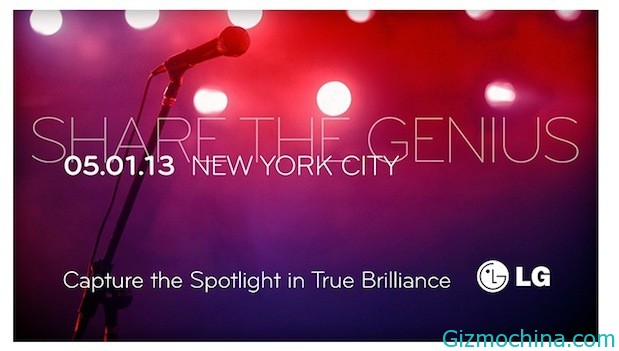 Although it is still unclear what the device will be announced by the LG, but an invitation titled 'share the genius' has begun to be delivered.

The event will be held on May 1st will be located in New York City. Device roughly what will be revealed by LG?
This device will offer the possibility of high-resolution screen and produce a clear sound. Predicted this device is the American version of the Optimus G Pro or possibly is the latest generation of Optimus G. Unfortunately, there is no detailed information about that device until now.