Huawei Honor 3 heading to market on June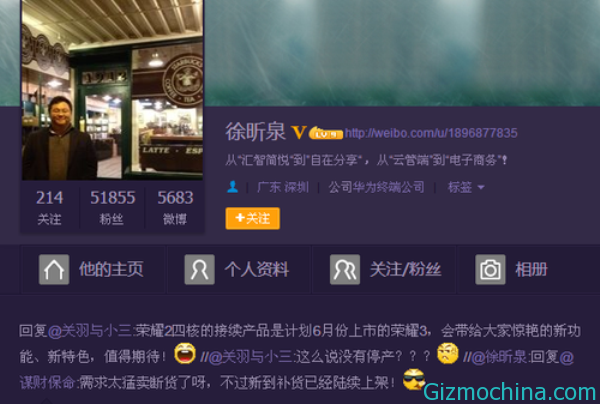 Related posts on Weibo that posting by CSO Huawei recently, it was revealed that the sequel of the Huawei Honor 2 Quad-Core, also known as the Huawei Honor 3 with stretchers planned design and new features will be released in June.

Previously, Huawei Chairman Richard Yu also said the same thing that related to the latest devices will be presented by the mobile phone manufacturer in China this year. And even with no claims that he boasted that the device will be presented later is more intended to rival the dominance of Apple's Samsung Galaxy S4 and iPhone 5 smartphone market in the world today.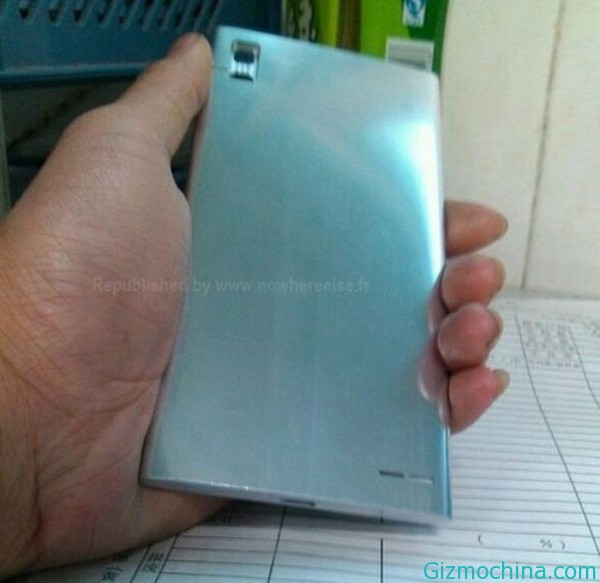 On the other hand, the presence of Huawei EDGE has recently also been linked to the existence of three most recent figure of Huawei Honor will be released soon.
This is because Huawei EDGE itself comes with brushed aluminum design which incidentally is something new for Huawei device lineup. And this is at least in line with what has been revealed by the CSO Huawei in a posting on Weibo recently linked picture Huawei Honor 3 which will present a new design and features.
Huawei Honor 3 will reportedly be supported by Hisilicon K3V3 quad core processor that will be released in the coming months as well as 2GB of RAM. In addition to Full HD 1080p resolution support in the presence of the panel screen, Android-based phones 4.2 Jelly Bean is also equipped with a powerful 13 megapixel main camera.
With an ultra slim body design while the body thickness is only 6.3mm, making Huawei Honor 3 this could be true  super thin body design.
Quad Core Processor from Hisilicon K3V3 processor will be powerful, especially with the support of the Mali-T658 GPU integrated supposedly ten times better than Mali-400MP GPU. No information whether Huawei 3 is same as the Huawei Honor or not, but certainly Huawei Honor 3 does exist and is now reportedly being prepared to be released in the near future.