Apple released iOS 6.1.4 just for iPhone 5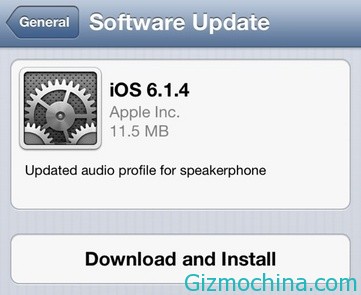 Good news for the owners of the iPhone 5. Apple has just released iOS 6.1.4 update, specifically for the iPhone 5 (at the moment). This minor update provides a few changes in the audio side.

10B350 update with build number gives audio profile updates when the iPhone is used in speakerphone mode. With a size of only 11.5 MB, the iPhone 5 owners can immediately download it via the 3G network without having to search for Wi-Fi first.