The leaked picture of Motorola's X-Phone re-exposure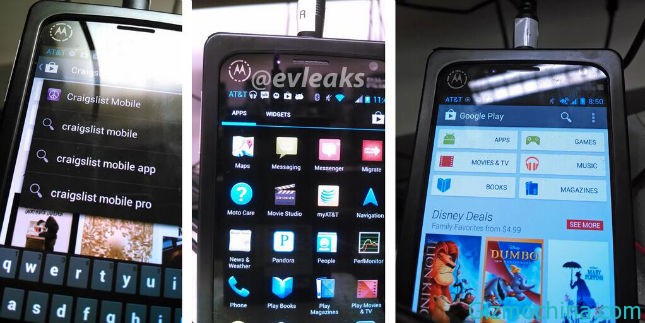 A number of photographs featuring the unreleased Motorola handset back in circulation. Smartphone is bundled with one of the U.S. carriers that allegedly was Google 'X Phone' that had been rumored.

More recently, the latest leaked photo that launched a Twitter account @evleaks shows a device similar to the previous leaks. Leaked smartphone looks similar to Motorola's latest smartphone that also has not been released were found in Vietnam website.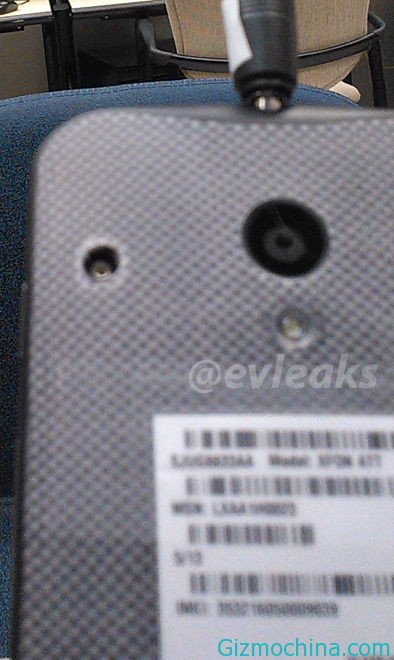 At that time, the handset is said to be found in Vietnam is the first X Phone prototype, but then some people doubt it. But with the emergence of the latest photos from the device seems like there will be another story.
As seen in the photo above, the Motorola logo is in the upper left corner along with the logo of the AT&T logo. From another photo that shows the back of the phone, the @evleaks mention the phone is 'Model: ATT XFON'.
Speculation intensified with the recent rumor mentioned that in the U.S., X Phone will be released exclusively with AT&T, while for now,  both Motorola and Google did not want to confirm or reveal more about those phone.