Nokia, HTC, Samsung, and Huawei preparing the new Windows Phone device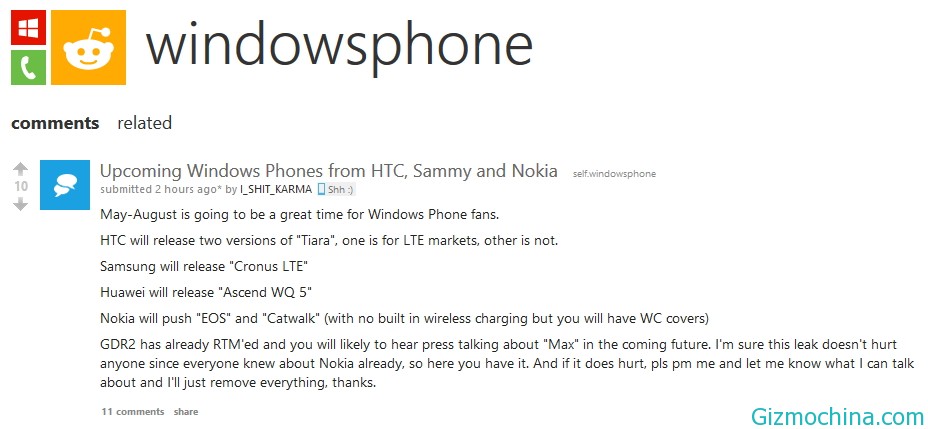 A new leak has been found related to Windows Phone. Of these leaks can be seen that Nokia, HTC, Samsung, and Huawei is preparing to various gadgets for Windows Phone coming summer (third quarter 2013), including the possibility of a notebook or phablet.

Huawei Ascend WQ 5 predicted a Windows Phone version of the Android-based Ascend D2. Ascend D2 wearing 5-inch screen 1080p resolution, with a 13 megapixel camera and is also waterproof capability. Meanwhile Samsung Chronus is Windows 8 notebooks with aluminum body. But if they see the label 'LTE' then it could be the gadget is a Windows Phone device.
HTC Tiara leak has appeared several times and is known as the middle class Windows Phone device with WVGA screen. Meanwhile Nokia and Nokia EOS and Nokia Catwalk is still in the realm of to wear a thinner new design with aluminum body. Nokia EOS possible further use 41 megapixel camera with variable aperture while the Catwalk is directed into a graceful shape and unsightly.
While the information about the Windows Phone 8 GDR 2 will bring a new features in Windows Phone device such as FM radio plus a few other features. While Max is called the expected term is updated Windows Phone GDR 3 with support for phablet with 5 – 6 inch screen FullHD resolution.