Ekoore Python S3 tablet offers three OS in one device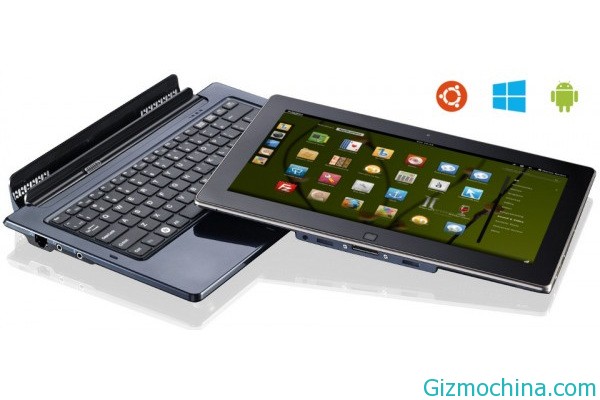 Ekoore Python S3 is the one of Android tablet that running three different operating systems. Three operating systems are Android OS, Ubuntu and Windows 8.

Ekoore Python S3 has a 11.6-inch screen with a resolution of 1366 x 768 pixels. In the processor, there is a dual core Intel Celeron processor 847 which has a speed of 1.1GHz.
The tablet also has a few options of RAM and internal memory. Basic choice has 2GB RAM with 32GB internal memory. Consumers also can obtain tablets with up to 8GB of RAM and 128GB of internal memory. Ekoore Python S3 has a thickness of only 11 millimeters and weighs 980 grams.
This tablet comes with a keyboard design that can be assembled. In it there is also a battery that can last up to 7 hours with the extra 5 hours if combined with batteries in the keyboard.
Regarding the price, this tablet is sold with $780 USD. And to obtain the complete tablet with keyboard dock, consumers have to spend extra money for $170 USD.