Samsung Galaxy Tab 3 8.0, New Features and Better Performance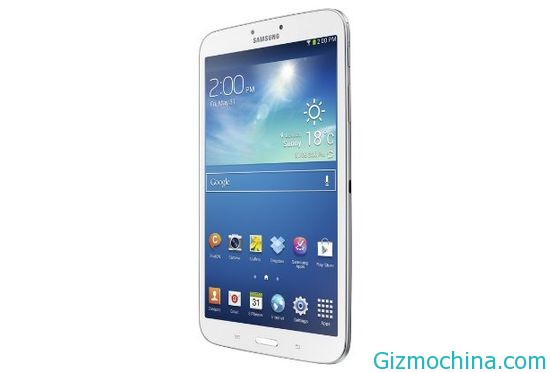 While Samsung Galaxy Tab 3 7.0 has been officially announced last April, now Samsung announced the new Galaxy Tab 3 variant with 8-inch screen. Unlike the 7-inch model, the Samsung Galaxy Tab 3 8.0 offer new features and better performance.

Samsung Galaxy Tab 3 8.0 offers a higher-resolution screen than the 7-inch model, which is 1280 x 800. In it you can find a faster processor, the dual-core 1.5GHz processor, and sprts with 1.5GB RAM and 16/32GB internal memory and microSD.
In addition, there is also a 5 megapixel rear camera and 1.3megapixel front facing camera, 4450 mAh battery and runs on Android 4.2 Jelly Bean. As for the connectivity, the latest Android Tablet with standard features such as Wi-Fi, GPS and Bluetooth and comes in a choice of two models, 3G and 4G LTE.
Samsung is not anly announced the availability of the Galaxy Tab 3 8.0, but also announced the Galaxy Tab 10.1. Samsung currently does not provide what information processors are used in both the new Android tablets, but based on previous reports, both the Galaxy Tab tablet uses a dual-core processor from Intel Atom.
Unfortunately there is currently no pricing information and when the Samsung Galaxy Tab 3 8.0 and 10.1 release on the market.