Leaked picture of cheap version iPhone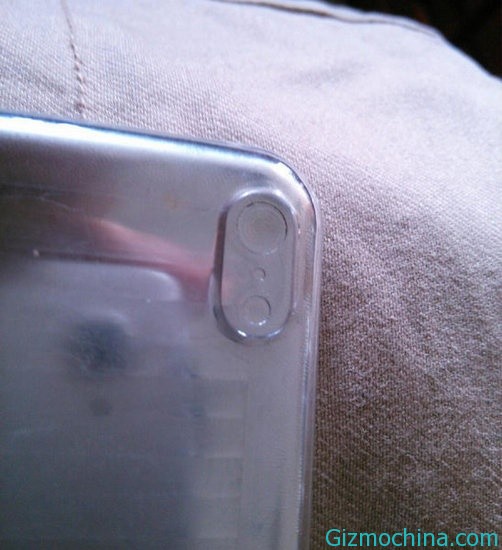 Apple is preparing the cheap version iPhone, this phone is focus of everyone's attention, especially the exposure of the real machine is attracting a lot of people.
And now, there is another rumors related to recent exposure of the spy photos, specially a cheap version of iPhone HD renderings so that we can better understand this new machine in the shape characteristics.
HD renderings exposure
According to Macrumors, the cheap version iPhone has 5 7.9mm body slightly thicker, about 8.5mm or so. Both the width and length of the fuselage, the cheap version of iPhone also seems wider than Apple iPhone 5.
Cheap version iPhone is also quite similar with iPhone 5, but the biggest difference is the body with a plastic material, and provides a white, yellow, red, green and other color models. While some of the specific details of the fuselage, the cheap iPhone is using a simpler design, for example, a long strip of the volume keys at the bottom of the speaker, a microphone jack.
Spy photos exposed again
It is worth mentioning that there are people on the microblogging informed and exposed the cheap version of iPhone picture, and through leaked cnc machine model we can easily see, the volume button on cheap version are indeed long strip. However, according to informed sources as saying the overall body lines of style, but also easy to think of the first generation iPhone. Meanwhile cheap version of iPhone will indeed have a variety of color models, but whether it will be offers with more cheaper price than predecessor.
Coincidentally, as well as domestic media quoted industry sources claimed that the existence of low-cost cheap iPhone version, but Foxconn has begun production assembly work, the first batch of products will be assembled during this time quality inspection by Apple to be able to officially released this fall. Meanwhile sources also disclosed that cheap version of iPhone in color and relatively close to the fifth-generation iPod touch will provide red, yellow, green, black, white and other color version of choice.
Apple will also launch iPhone 5S and cheap version of iPhone, as is likewise locked Published September 18 or September 27 and will offers the phone with 3088 yuan price tag or equal with $503,5 USD price.