Firefox OS based smartphone will becoming popular cheap device in the near future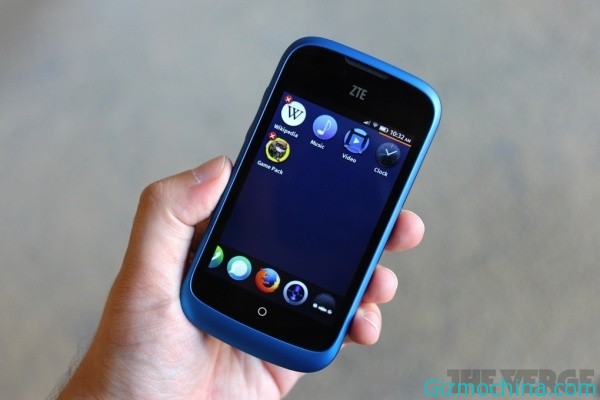 Market research firm IDC has pointed out that during the period 2013-2017, the Indian smart phone market growth is expected to be among the first in the world, is expected to grow 459.7 percent to 155.6 million (2017 annual shipments).

According to another research firm Strategy Analytics show that India overtook Japan in the first quarter of this year, for the first time ranked the world's third largest smart phone market, shipments of seasonal annual growth rate of 163%, 89% of smartphone adoption Android system. Well, Android really can eat low-end smart phone market firmly do?
According to technology blog theverge.com reported, Mozilla Corporation co-founder and chief technology officer Brandon – Archer (Brendan Eich) pointed out, Firefox (Firefox) operating system aimed at the feature phone market, Firefox OS mobile devices only need to push Gecko Web browser layout engine can be, but Android mobile devices will need to meet the Android Kernel, Dalvik and WebKit requirements.
Archer pointed out, Android 4.0 version of the operating system can not run on the phone 256MB RAM, but for low-end phones, Google is often recommended to use Android 2.3 (Gingerbread) version of the system. He predicted that in the next two years, Gingerbread Android platform will be the mainstream.
Mozilla, Telefonica and ZTE announced the 1st of this month, the world's first mobile phone based on Firefox OS "ZTE Open" will be held July 2 on sale in Spain, Movistar, price (including VAT) to € 69, including € 30 prepaid fees, monthly users will enjoy zero interest installment purchase discount.
First Firefox Mobile already on sale in Spain, it is singing "open", but in fact it, if successful, probably because of the price, not the software itself. The question is: Firefox can really build an ecosystem and iOS, Andorid, WP, Blackberry BB10 competition do? No, nor necessary, Firefox, most users do not care.
Why? Since we have entered the third stage of smartphone purchase. The first phase is an early stage, about 15% of users buy smart phones; followed by the second stage, cautious consumers to buy, once again increased 40-45% of the users; now entering the third phase, began the influx of cheap customers, at least in the European case.
So why choose the Spanish Offer ZTE Open phone? First, because the Spanish economic downturn, buy cheap mobile phone users may grow; Second, in European countries, the Spanish mobile phone penetration is already quite high, up to 66%, UK 64%, Europe 57%.
Mozilla vice president of products, COO Jay – Sullivan (jay sullivan) also said in a statement: "For the purposes WEB, Firefox OS launch is exciting. Firefox OS for smart phones rely entirely on WEB technology to build, will stimulate innovation Sina WEB tide appears. smartphone for the first consumer purchase brings outstanding experience, to please them, to the WEB efforts on their hands, we are honored. "
Visible, Firefox's real goal is to "first purchase smart phone users," these people are currently still using feature phones. And a lot of these users, ZTE Open might sell a few million units.
Archer clarified that, Firefox OS not to with today's high-end smartphone competition. He said: "We are not targeting the high-end, will not break Apple fortress, Google fortress." Instead, Firefox's goal is to feature phone market, targeting those who still use feature phones users.