NO1 S6 Quad Core phone is Out!
by Shine Wong Jul 4, 2013 1:29 pm1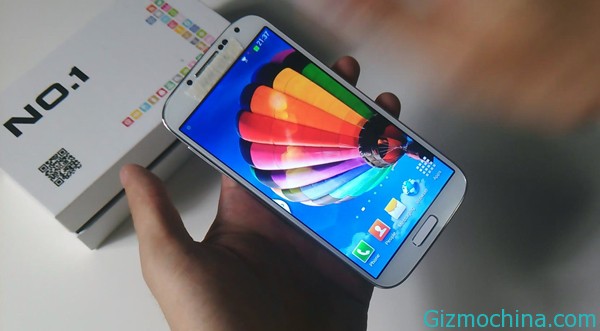 Hundreds of dollars bellow its competitor here it is one of the most expected phone of july; NO.1 S6 Quad Core Smart Phone.

Having just 7.9mm thickness ,136.9×69.8×7.9mm of dimensions and the look of the samsung phone with burshed metallic borders, this phone have everything to be sucessfully on the market. Why? Because it is equiped with all the best chinese hardware. Bringing an MTK6589 Quad-Core Processor and 1 GB RAM + 4GB ROM it is very smooth and fast on every task; since games to apps not forgeting the video and music play. This phone answered pretty well on every tested function.
The fuselage is equiped with a very good HD display of 5.0 IPS inches with more than 16 million colors. With so good display and hardware they could not forget the cameras. And they didn't! They equiped this phone with a 13MP HD Rear Camera and 5M front camera for video calls.
The amazing thing about this phone is the Floating touch function. This function will allow you to swap desktops, slide images, answer/reject calls, etc only with a gesture. They also included some shaking funcions like direct-dial and suspend the music player that will make your experience much more fun and interesting.
Where to buy: Android-Inside.com