Coolpad becoming the third-largest smartphone manufacturer in China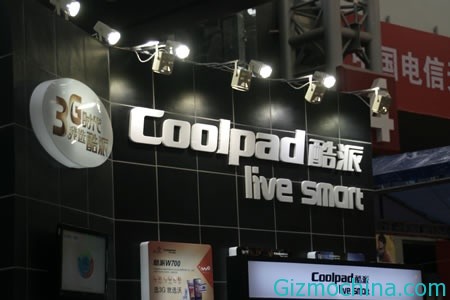 Coolpad is the one of Chinese smartphone manufacturer and now they ready to hit the smartphone market with their products. According to the U.S. "Forbes" magazine on July 9 reported that China's domestic mobile phone manufacturer Coolpad has sold more than U.S. brands Apple and Chinese brands Huawei, became China's third-largest smartphone manufacturer.
Shiner market research firm released a survey in May 2013 first quarter Coolpad occupy the Chinese market share of 10.2 percent, just behind Samsung and Lenovo, Huawei 0.2 percentage point lead ahead of Apple's only 5 percentage points.
Mobile phone sales in the Chinese market, the prices have been the first competitive, so Coolpad manufacturer Yulong Computer Communication Technology Co., Ltd. CEO Deying invested heavily in research and development of low-cost but full-featured smartphone.
Yulong company in the world with six research institutions. 2007 The company's "CDMA / GSM dual-network smartphonel" technology gained by the Chinese State Council issued the National Science and Technology Progress Award. Coolpad has variety of models with enhanced privacy protection features, so Coolpad is the popular smartphone for proffesional use.
Of course, the Yulong company's vision is not limited to the Chinese market. Following last year after Huawei and ZTE, Coolpad is also starting to make debut in foreign country, through the U.S. wireless telecommunications provider in the United States launched the first MetroPSC Coolpad LTE 4G smartphone, according to PCMag.com statistics, the model has sold 900,000 unit. With the recent MetroPSC Deutsche Telekom AG on the acquisition of Yulong people predicted the development in the United States has only just begun.
Rapid expansion is not easy, Yulong sales and sales support trick is proportional to the growth of major efforts to product promotion activities. Intense competition forced the Yulong low-end smartphone market continue to reduce sales. Despite being Macquarie dubbed "China's most profitable manufacturer of intelligent machines", and its net profit margin of only 2.3%. In order to maintain the company's profits in the future continue to grow, Yulong had to streamline operations to reduce operating expenses.