Lenovo ThinkPad T440s, 14 inch Ultrabook with Intel Haswell processor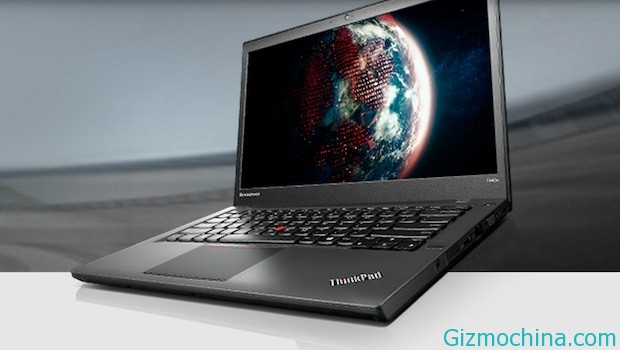 The presence of an 4th generation of Intel Core processor or also known as Intel Haswell it turns out for Lenovo to immediately releasing the latest ultrabook models a Lenovo ThinkPad T440S its claimed to be the first ultrabook to adopt the Haswell processor.

This Ultrabook is targeting for business user, since this ultrabook has thin and lithe design which covered with carbon body, waterproof keyboard, 5-point touchpad with gesture capability, and nub pointer. The interesting things in this ultrabook is the double battery that can be replace one of the battery without turn of the system.
The Lenovo ThinkPad 440s is pack with 14 inch LCD screen display with 1600×900 pixel or 1920×1080 pixel (HD+/FHD), for the power user, Lenovo is also offers touchscreen capability and the NFC connectivity to this ultrabook.
This ultrabook has only 0.83-inch thicknes and 1.5 kg of weighs, and equipped by Mini DisplayPort and VGA, 3 USB 3.0 ports, 4-in-1 SD card reader, combo jack, and a smart card reader , HD anti-noise microphone dual stereo speakers with support Dolby HomeTheater v4 and two standard 3-cell battery that could have staying power usage up to 6 hours.
Unfortunately, there is no information about the availability and the price for now, so we have to wait until Lenovo announced this ultrabook soon.