Xiaomi Smartphone sales is grew by 140%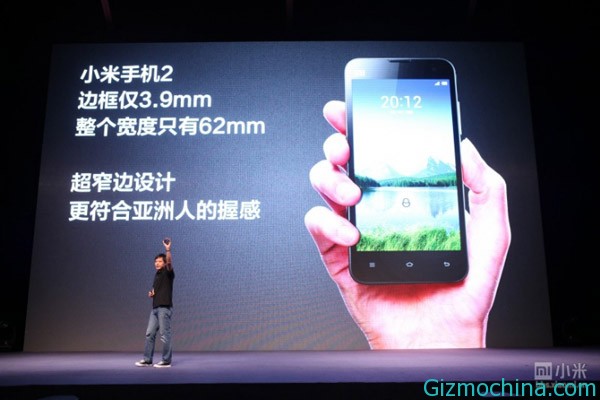 Lei Jun said, compared with 2012, Xiaomi mobile phone sales grew by 140%. If you maintain this growth rate throughout the year, then the Xiaomi mobile phone sales this year will be just over 17.28 million units, to 1,999 yuan per phone, the annual revenue will reach 34.5 billion yuan.
Lei Jun believes that Xiaomi phone sales rose "ramp + upgrade + brand expanding logistics system" system optimization results.
Xiaomi production capacity is constraining sales reasons, while producing a "hunger marketing" problem. Xiaomi phone in Nanjing IAC foundries responsible person said, the current IAC daga on Foxconn production line, Xiaomi mobile phone shipments reached a monthly 1.5 million units, the peak can reach 200 million units.
Warehousing and logistics systems in construction. Over the past year, Xaomi outside Beijing and built Shanghai, Shenzhen, Chengdu four warehousing and logistics center, from order to delivery cycle shortened to two weeks after payment one week, only Shanghai logistics center to meet day shipping 20000 Taiwan needs.
Xiaomi phone sales is also related to changes in the consumer market, namely consumer price range changes. Foreign statistical agencies Sanford C.Bernstein expected in 2013 and above the price of $ 450 smartphone models in China from 2012 sales of 235 million to $ 296 million, and reached 300 million or so will encounter bottlenecks , while the price of less than $ 200 to the 2015 model sales expected to grow to 685 million. Xiaomi price range to meet this demand.
By the end of 2010, the Company completed Xiaomi A round of financing, the amount of $ 41 million, the investment side to Morningside, blind and IDG, valued $ 250 million; December 2011, Xiaomi company completed a new round of $ 90 million financing, valuation 1 billion dollar, investors include Qiming, IDG, along for the fund, Temasek, Qualcomm, Morningside. The end of June 2012, Xiaomi company announced the successful financing $ 216 million, $ 4 billion valuation.
Three years, from $ 250 million valuation of Xiaomi increased to $ 9 billion, doubled 36 times. Mobile phone sales soar soaring valuation is not the only reason for Xiaomi. Xiaomi released the same day, another data showed that as the end of June 2013, including the Chinese mainland, Hong Kong and Taiwan, Xiaomi Company had 14,220,000 mobile phone users; MIUI users reached 20 million.
MIUI Xiaomi product chain is the most important part. In the planning of Lei Jun Xiaomi hope that through a "four rocket" architecture layout of the mobile Internet portal, "four rockets" were MIUI system, Xiaomi phone, software (application) supermarkets (including application mall, game center, etc.), core mobile Internet applications (such as rice talk, there will be other products).
Four rockets also need time to complete the final design, so Leijun Xin Wei is still Xiaomi phone user activity. Alliance party statistical agency's data show that won a total of four models Xiaomi phone Android phones Activity 5.45% share of the total share of the industry ranked second only to Samsung, more than Lenovo, Huawei and other Android phone manufacturers.
Alliance mobile data show that as of the end of June 2013, Andrews smartphone user activity, including five of the top ten Samsung models with five domestic models; including Xiaomi four models are ranked in the top ten are: Xiaomi Phone M1, Xiaomi phone M1S, Xiaomi phone M2, Xiaomi phone M2S.
Since the beginning of 2012, Samsung smartphone shipments in China of about 55,060,000, and Xiaomi since last year about 14 million units. Rough estimate, according to the proportion of shipments, Samsung shipped about Xiaomi in China four times, while the activity is less than twice the share of only Xiaomi, Xiaomi user activity is Samsung twice.
Another reason for the small-meter-high valuation of its electricity supplier identity, to 34.5 billion yuan of sales value, Xiaomi is already ranked third in the e-commerce company, behind Taobao, Department of Jingdong Mall.