Motorola Droid Ultra goes official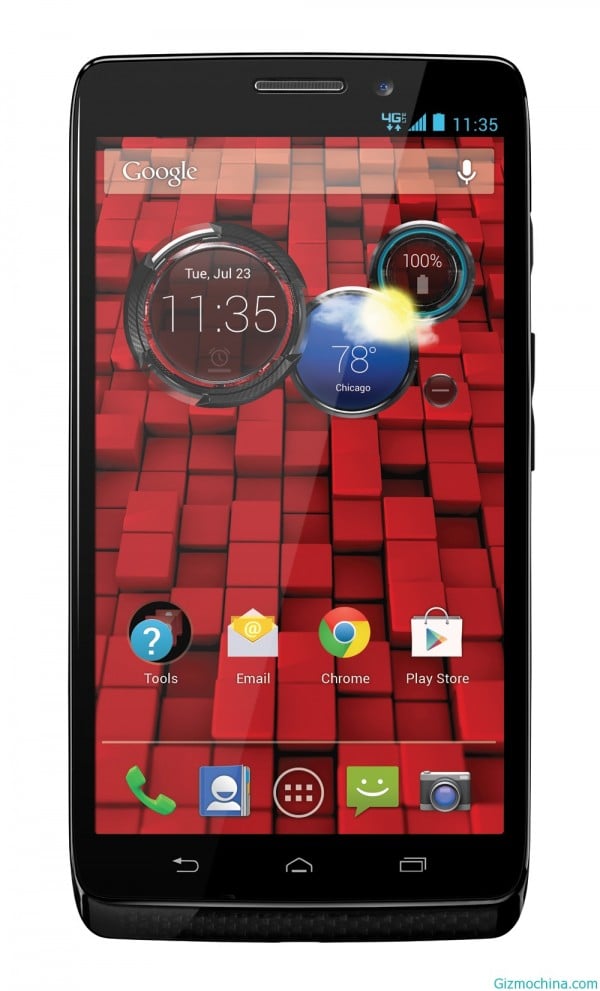 Motorola has just held a big event to launching new products. They has been introduced three new Android smartphone, are; Droid Mini, Droid Ultra and Droid MAXX. In addition, they also introduced a new processor chip used on the X8 for the latest Motorola smartphone.

Motorola DROID Ultra itself was launched for the U.S. phone carrier, Verizon. This phone offers a super slim size, 7:18 millimeters and is claimed to have high performance. In addition to thin, layer of kevlar unibody also makes this phone more scratch resistant than its predecessor.
DROID Ultra comes with a 5-inch screen that offers the resolution of HD. In addition, this phone also comes with support for 4G LTE networks. This makes the DROID Ultra as the thinnest LTE 4G phones on the market.
On the inside, the phone using Motorola processors X8. This processor also enables features 'Touchless control' and named Active Display technology for improved battery efficiency. Motorola X8 itself is a dual core processor. However, Motorola has not revealed the speed of the processor on this phone.
In addition, DROID Ultra is equipped with a 10MP camera with F/2.4 aperture. Motorola had already started serving pre order this phone for $ 199 USD with 2 year contract on Verizon. There will be two color options are black and red.