Second generation Nexus 7 will bring Android 4.3 OS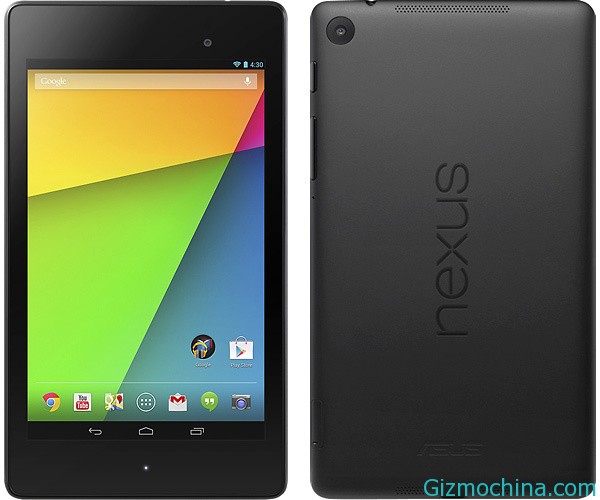 In addition to announcing the presence of a second-generation Nexus 7, Google is also announced the presence of Android 4.3. Previously Android OS 4.3 is already installed on the device such as Google Play edition of Samsung Galaxy S4 and HTC One, but Google announce new times and provide an explanation of some upgrades into this new mobile operating system.

Support multi-user profile has been updated to allow restricted (limited). A user profile on Android 4.3 can be set so that only access the content and applications that are allowed, including the control level up to the level of purchase applications for example.
Default application is also updated with Hangouts which replaces Talk and Keep. Applications Drive, Chrome, and Maps have also been updated.
Notification system was also changed so that now the user can see the history of the notification. Third-party applications will also be able to access this notification so that helps synchronize the smartwatch or other device.
Changes in non-display are also included such as support for OpenGL ES 3.0 for 3D viewing. Google also announced Google Play Games application that stores information of game friends to the highest score of a game.
Google also patched a bug Master Key that was announced some time ago. While support for Bluetooth Low Energy 4.0 with the mode is also included so no need to direct third-party drivers. Support for Bluetooth AVRCP also added so that metadata can be sent to wireless speakers. Wi-Fi can also be used to determine the user's position is better because it can be configured remain lit.
Mendukunga new DRM encryption is also added so that the leading content providers will be keen to provide quality content on the Android platform. One that has been used is that Netflix provides streaming 1080p via the Play Store.
Android 4.3 update will soon be available for the whole range including the Galaxy Nexus to the Nexus 4, 7, and 10. Besides the Android 4.3 update for Samsung Galaxy S4 and HTC Google Play Edition will also be available.