Huawei mediaPad 7 Vogue, 7 inch tablet device with voice call capability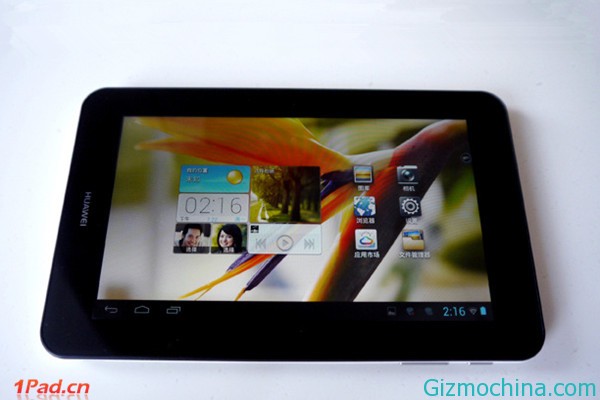 Early last month, Huawei has been introducing another tablet device is alled the MediaPad 7 Vogue. And this is being very clear that this is a tablet device but you can making call on it.

There's no confusion over it being a giant phone, or calling it a phablet – except, of course, that you can make calls on it, so it's all of the above, if you want it to be.
This is the Huawei's first 7-inch tablet that can make voice call, Huawei MediaPad 7 Vogue is look like Huawei's MediaPad 7 lineup, the hardware is also equipped with its own Huawei Hass K3V2 processor, couple with 1GB of RAM and 8GB of ROM, but its use of an only 169PPi 7-inch IPS screen (1024 × 600 resolution), display a little "appalling."
Since it has smartphone capacbility tablet, Huawei MediaPad 7 Vogue also support China Unicom's 3G network, and then powered by 4100 mAh battery capacity. The new Huawei MediaPad 7 Vogue has starting price of 1,699 yuan or around $ 277 USD. If you feel those price is too expensive, you can bought a Media pad 7 Vogue WiFi version just for of $1199 yuan or around $195 USD price per units.