Newsmy Newman Q20 convertible netbook tablet hybrid device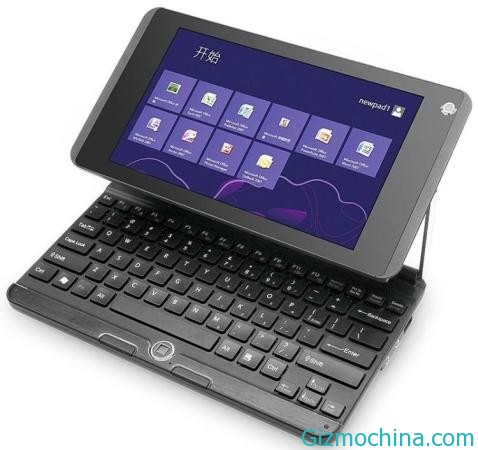 Convertible or hybrid notebook is now prevalent in the market. Another case with a hybrid netbook. A Chinese company named Newsmyhass been introduced their hybrid netbook products called Newman Q20.

As with other netbooks on the market, Newman Q20 uses processors based on Intel Atom N2600 Cedar Trail dual core that clocked at 1.6GHz. Performance of the processor will be supported by the presence of 2GB of RAM and 32GB of internal memory.
This device is packed with a 8.9 inch touchscreen display with a resolution of 1024 x 600 pixels. This device also has a QWERTY keyboard, but without complemented by touchpad. And this netbook screen can be folded so it turned into Windows 8 tablet.
This netbook has a few features such as WiFi, Bluetooth, Ethernet and WiFi connectivity. To support video chat there is a webcam above the screen. Regarding the price, this netbook is sold at $460 USD price tag.