Xiaomi Red Rice is now hit the market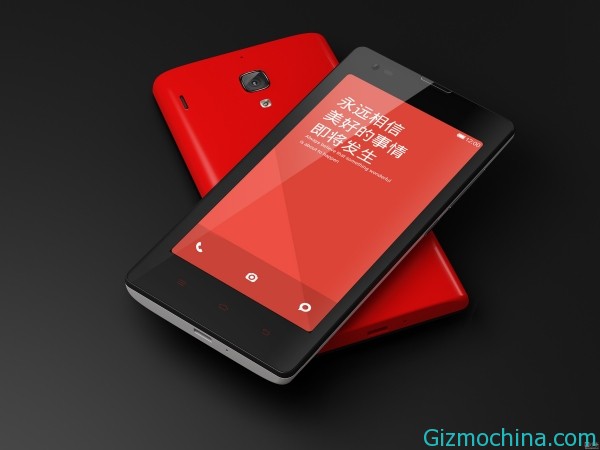 Xiaomi has becoming the hot topic today since they has officially launch the new Xiaomi Android smartphone. This is the one of Xiaomi products that colaboration wit Chinese Internet giant, Tencent which built the Xiaomi Red Rice smartphone.

The Xiaomi Red Rice smartphone has been announced on Sine Weibo and Qzone, those social networking website is operate by Tencent and China Mobile provider.
The new Xiamo Red Rice smartphone is offers with 799 yuan or around $130 USD price tag per unit, while the handset will be available on August 12th after the pre-order is open today. Xiaomi has been preparing for 100,000 units for the first batch and will be exclusive debut in the QQ space.
This phone is sports with a 4.7 inch screen with a resolution of 1280 x 720 and is powered by a 1.5GHz MT6589T quad-core processor. The phone runs on Version 5 of Xiaomi's own highly customizable Android-based MIUI firmware, and features an 8-megapixel rear camera as well as a 1.3-megapixel front-facing camera, and dual SIM function. It also comes with 1GB of RAM and 4GB worth of extendable memory.