iPhone 5 explodes in China, injured the user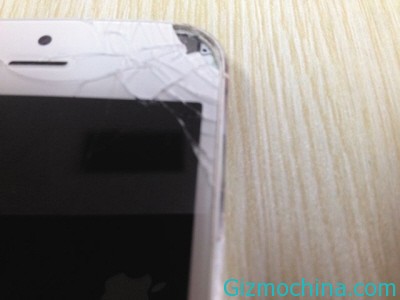 According to the Da Lian Evening News recently, a woman in China came close to losing her eyesight after her iPhone 5 exploded in her hand and sent out debris which scratched her cornea.

Her name is Li, and she was calling her friend in phone for 40 minutes, she feels the iPhone screen is warm and when she looked at the device to check it, Li then discovered the touchscreen was not responding when she tried to end the call. After a few more tries, the screen exploded.
Li says, that she was bought those iPhone on September 2012, she says that her phone was dropped once and the impact had left a small dent on the top right corner of the screen where it exploded.
Apple's after-sales service department told Da Lian Evening News that it will investigate, but that the explosion would not normally be covered under the handset's warranty.
This is not the first time when iPhone 5 is exploded, early this year another user was killed when she was call her frined using iPhone 5 while she recharge her iPhone and exploded.