LG G2 Korean version comes with microSD slot and removable battery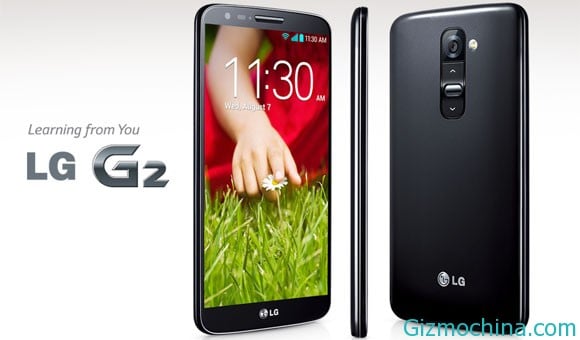 LG has been unveiled their new flaghsip smartphone throgh LG G2 Android smartphone, this phone has unique design with power and volume button that locate on the rear body.

LG G2 is the new smartpone which packs with 5,2 inch IPS screen, thats why this phone is netering the phablet category, the screen  brings 1080p display quality, powered by Snapdragon 800 quad core processor that running on 2,26GHz clock-speed.
The new LG G2 is support with Adreno 330 GPU, 2GB of RAM and 16/32GB of internal storage options. This phablet also built with 13 megapixel OIS main camera and 2,1 megapixel front facing camera and 3,000 mAH battery capacity
LG G2 is also has another version, especially for Korean market. The LG G2 Korean version has microSD card slot, while the battery is packs with smaller capacity just only 2.160 mAh and used removable battery, but they offers two battery in the box. The body is 0,24mm larger than global version and supports for LTE-A connectivity.
Here is the unboxing video of LG G2 Korean version :